Hull City to sign non-league teenage striker Johan Ter Horst
Last updated on .From the section Hull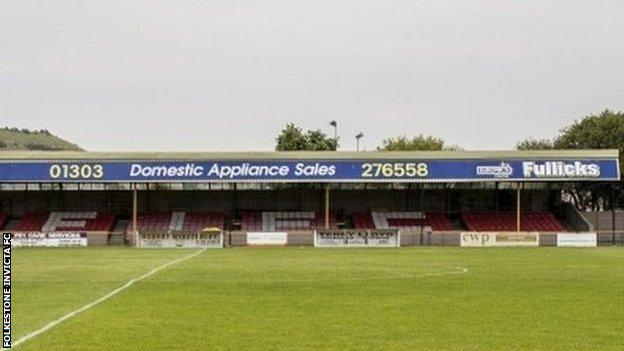 Non-league teenage striker Johan Ter Horst will join Premier League Hull City from Folkestone Invicta for an undisclosed fee in the summer.
"He's been with us since he was 12 and played in our youth teams," Folkestone boss Neil Cugley told BBC Radio Kent.
"I think he'll go straight into their Under-21 team and get him stronger."
Cugley added: "Credit to the people who run our youth system.
"We've managed to get him this far and that's pleasing."
Ter Horst will stay at Folkestone for the remainder of the campaign as they chase promotion from Ryman League South.
And Cugley believes the player is capable of making an impact at a higher level in future years.
"He went to Charlton and you could see that improved him no end - even in those two weeks," he said.
"Everyday training is what he needs now.
"When he's had that for a couple of years, I'm sure he'll get stronger and quicker and hopefully kick on and be in the Hull side.
"We're unbelievably proud that we've got someone from down here getting on in football, it's really good.
"This doesn't really happen to someone from Folkestone - we're not the hotbed of football.
"He's a lovely lad as well and has got good parents that have backed everything we've done and hopefully, in a few years, we'll see him on the telly doing well for Hull.
"It's great for our club. We're not a big club and for this to happen is brilliant."