Leeds United: Massimo Cellino court ruling puts takeover in doubt
Last updated on .From the section Leeds United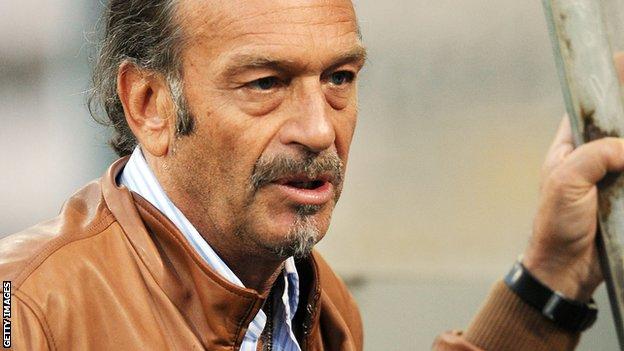 Massimo Cellino's takeover of Leeds United may be in doubt after an Italian court found him guilty of failing to pay import duty on his yacht.
The 57-year-old was fined 600,000 euros (£502,000) and the court ordered the boat to be confiscated.
However, the Cagliari owner's lawyer has confirmed to BBC Radio Leeds he plans to appeal against the fine.
Cellino heads Eleonora Sports, who agreed to buy a 75% stake in Leeds from Gulf Finance House Capital in February.
The Italian's lawyer professor Giovanni Cocco told BBC Radio Leeds: "According to my point of view, this business today has no relevance whatsoever to the decision of the Football League.
"Obviously that's up to the Football League themselves.
"In my opinion, as a lawyer, today's sentence has no relevance to the takeover of Leeds United.
"The verdict does not mean that Cellino is guilty - because in Italian law he can only be guilty after the third stage of the process. Today he is innocent."
The proposed takeover is still under consideration by the Football League, who last week announced that it hoped to make a decision within 10 days.
Cellino has been financially supporting the Championship club for around two months, but revealed last week that he was reluctant to continue to do so until a decision over his takeover was reached.
Following Tuesday's fine, the Football League said in a statement: "The Football League has noted the outcome of the court hearing earlier today regarding Massimo Cellino.
"We are engaged in an ongoing dialogue with his legal representatives in this country and cannot comment further at this time."
Leeds are currently 14th in the table and have lost their last three games.