Hearts boss Gary Locke fears delays over administration exit
Last updated on .From the section Football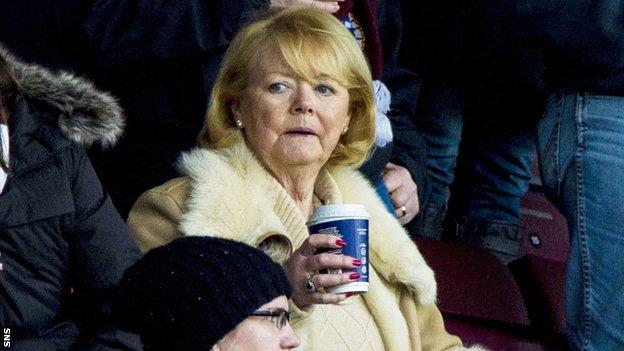 Manager Gary Locke fears a further delay to Hearts' bid to escape administration.
The Foundation of Hearts supporters group is waiting on final permission from the club's Lithuanian owners to sign off on a £2.5m rescue package.
Millionaire businesswoman Ann Budge would take control, but Locke admits he is growing increasingly concerned at the silence coming from Kaunas.
"It could collapse, but I pray that does not happen," he said.
"I'm trying to look at the positive side of things.
"We're hoping Ann will come in and take the club forward, which would be fantastic.
"But, at the back of my mind, there is still a lingering doubt about events in Lithuania, so the next month is crucial for Heart of Midlothian Football Club.
"Hopefully it will have the positive ending that we all want.
"Until it is signed off, we won't know. The best word to sum up this situation is 'frustrating'. Everyone here would love to get an answer and then move on."
Budge, who reportedly made £40m from the sale of her IT firm in 2005, will only complete the deal to take Hearts out of administration once creditors to the club's majority shareholder, UBIG, finally give approval.
While administrator BDO fight to push that deal through, Locke faces the prospect that, if his team fail to beat Dundee United on Friday night, they could be relegated on their own ground by city rivals Hibernian a week later.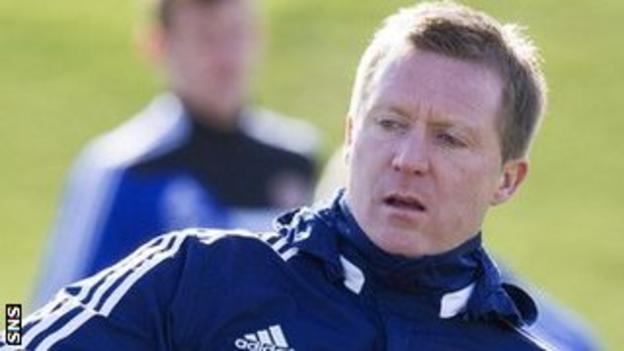 "I'm not bothered about the Hibs game now," said Locke, whose side sit 21 points adrift of safety. "We've got United on Friday and that's all I'm focusing on.
"I've not really thought about what will go through my head if we're relegated if I'm being honest."
Locke has resigned himself to the fact that it is likely to happen at some point.
"We know it's looking impossible now, but we have got a young group of players and the future for Hearts will be bright," he said.
"It's important we don't forget the biggest battle is off the field because things have gone pretty quiet on that front.
"The next month for the whole club - not just on the pitch - is going to be huge.
"Without a doubt it is the most crucial period in the club's history. I've said from day one this season that the most important thing is the club's survival. The next month will go a long way to deciding that."