John Bostock rebuilding his reputation with Royal Antwerp
By Chris Slegg
BBC Late Kick Off London and the South East
Last updated on .From the section Football
In the summer of 2008, John Bostock was regarded as one of the hottest prospects in English football.
At the age of 16 he had just completed a protracted and controversial move from Crystal Palace - then in the Championship - to Premier League Tottenham.
But the move did not go to plan, and after a frustrating five years at White Hart Lane, in which he made only four substitute appearances and went out on loan to five clubs, he left for good last summer and headed to the unlikely destination of Royal Antwerp.
The Belgian second division club are managed by former Leeds and Chelsea striker Jimmy Floyd Hasselbaink, who signed him on a two-year deal.
But Bostock, now 22, would like to return to the Premier League one day.
"Growing up in England, it's every young player's dream to play in the Premier League," Bostock told BBC Late Kick Off London and the South East.
"For me, that dream hasn't changed. One thing I've learnt is that talent is not enough. It takes way more than that to be a player in the game. I've got a lot of work to do to really achieve success in the game."
Bostock's move to Spurs sparked a furious outburst from then Palace owner Simon Jordan, who called the fee set by a Football League tribunal "scandalous".
Although that fee was set to rise with add-ons, Jordan is thought to have valued Bostock at around £2.5m, highlighting the fact that he had already captained England's Under-17s at the age of 16, as well as claiming that Palace had turned down a £900,000 bid from Chelsea when he was 14.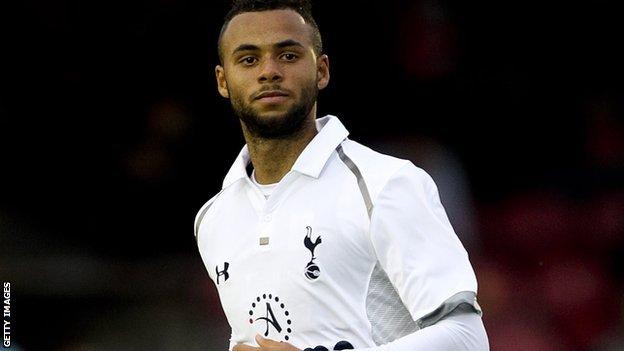 Jordan also personally attacked Bostock, telling the BBC at the time: "We've reared a player who seems to have no understanding of the word loyalty. The reason why he's messed everybody about is because it comes down to money."
Reflecting on those comments now, Bostock said: "When you hear someone you really respect say that, it is tough but I respect that he [was] the chairman so he has to look after the club."
Some Palace fans also showed their anger with Bostock when he left south London for north London.
"It's been tough," said Bostock. "[I had] death threats when I was 15, 16 moving from Palace to Tottenham. There's been a lot of ups and downs but just having a strong family base has really kept me strong.
"I'm married and my wife's been a strength and a rock to me. Regardless of what people think or what they believe, I realise I have a certain amount of ability and a lot of potential.
"Palace is the club I love. I was a season ticket holder there since I was five and so I didn't really leave on great terms there which is something I regret.
"To make my debut for them was a dream come true, probably the highlight of my career. Every week I look at their results. Since [manager] Tony Pulis has come in he's turned the club around and I'm really buzzing for them - I hope they can stay in the Premier League."
Bostock's Palace debut came as a late substitute in a 2-0 home defeat by Watford in the Championship on 29 October 2007. At 15 years, 287 days he remains the club's youngest ever player.
A week later he made his first start in a 1-1 draw away at Cardiff, playing in central midfield alongside Ben Watson, now at Wigan.
Palace's opponents that day included Hasselbaink, now Bostock's boss.
"[Robbie] Fowler and Hasselbaink were up front for Cardiff that day. Two legends on the same pitch. That's the first time I came across Jimmy," said Bostock.
"The transfer here was a chance meeting between Jimmy and my agent in the gym. When I spoke to Jimmy and heard about what he had planned and how he wanted to develop me and give me a platform to play, it really was a no-brainer for me.
"The last five or six years have been quite challenging for me, like an emotional rollercoaster. Making my debut at Palace at 15 and not really going on yet to fulfil my potential and get the games I really want. I feel like my character has really developed. I've learnt a lot as a person and a player."
Bostock is also still Tottenham's youngest ever player. He took to the field as a substitute in a Uefa Cup match against Dinamo Zagreb in November 2008, aged 16 years, 295 days.
As well as failing to appear in the Premier League, Bostock never started a match in any competition for Spurs, with the last of his appearances coming in a 3-0 FA Cup win over Cheltenham in January 2012.
He had loan spells with Football League sides Brentford, Hull, Sheffield Wednesday and twice with Swindon, before leaving north London for good last summer.
Of his time so far in Belgium, Bostock said: "One thing I've noticed which has really surprised me is how many young players are playing every week here. I think so many players are just thrown in and even if they have one or two bad games, there's less pressure. I think that's one of the main differences from England.
"I'm playing a lot more here. That's something I really needed in my career. I went from Palace to Spurs and had quite a few loans and I felt a bit unsettled."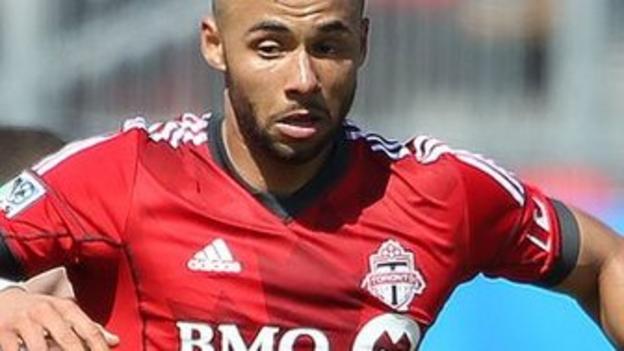 This season Bostock has weighed in with several impressive performances for Antwerp, who currently sit in mid-table in Belgium's second division.
Hasselbaink said: "John is somebody you need to put your arm around him and talk to him. And I think in the past they put pressure on him, 'yeah we have bought you for £1m, now come and show it'.
"[They've] not taught him the game and what is expected of him. He needs to just have a year and then next year you will see his real self and his potential coming out I think."
At the time many said Bostock was leaving Palace too early - six years on, and still only 22, it is a view he agrees with.
"You know, hindsight is a wicked thing some times," he said. "I feel like if I had the gift of hindsight, probably I would have made a different decision at the time, but it's made now and I can't really live with regrets and think 'what if, what if'.
"Football is a confidence game and I realise what it's like to have that confidence and also to be at rock bottom as well. And I guess it's only really since coming over here to Belgium that my confidence has started to really improve again."