Bundesliga: Goal-line technology plan rejected by clubs
Last updated on .From the section Football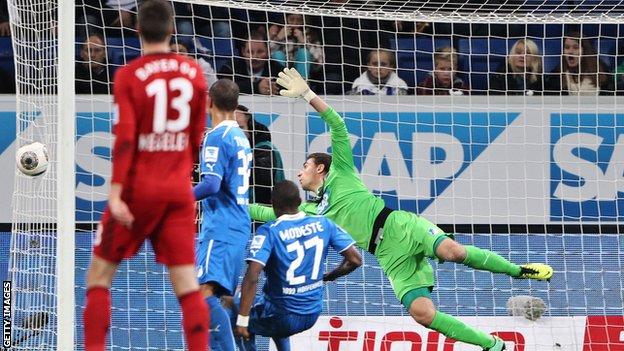 The German league will not be bringing in goal-line technology, following a vote of teams in the top two divisions.
There was a 50-50 split in the Bundesliga, with only three of 18 teams in the second tier voting in favour. A two-thirds majority was needed.
England's Premier League introduced technology this season and it will be used in the World Cup this summer.
"This issue is off the table for now," German Football League president Reinhard Rauball said.
The issue became hotly debated in October when Stefan Kiessling was awarded a goal in Bayer Leverkusen's 2-1 win over Hoffenheim, even though the ball went in through a hole in the side-netting
Hoffenheim called for the game to be replayed but that was rejected.