Leeds United: Massimo Cellino to appeal against League ruling
Last updated on .From the section Leeds United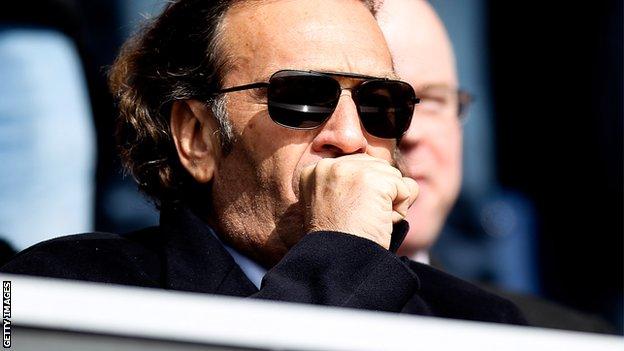 Massimo Cellino says he will appeal against the Football League's decision to block him from buying a majority stake in Leeds United.
"I have to appeal," said the Italian. "I feel a responsibility to the fans who I am proud to say wanted me."
Cellino has been bankrolling the financially-stricken Yorkshire outfit.
He added that more investment was required immediately, telling BBC Sport that the club needed "help, blood and money" in "hours, not days".
The businessman, who owns Italian club Cagliari, was found guilty in Italy last week of failing to pay import duty on a yacht.
That prompted the Football League to vote unanimously against him taking a controlling interest in Leeds, who are currently 13th in the Championship table after one win in seven games.
Cellino continues to insist he is not a dishonest man.
"I am feeling embarrassed, ashamed and down," he said.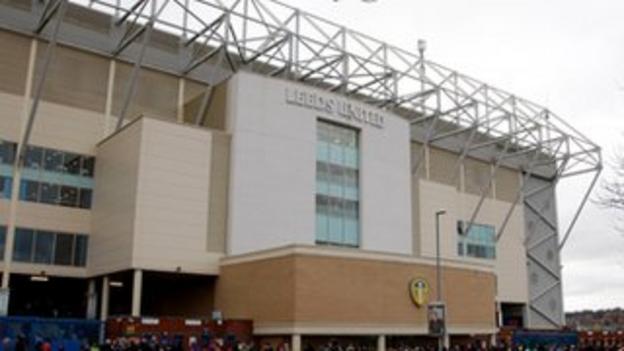 "It's not nice to say. I feel lost. I am not a crook. I didn't come to Leeds to do anything bad."
He added: "I cannot blame the League. The only thing that I can blame is that they have been just taking too much time to give an answer. If they give an answer after one month, two months ago, it would have been better for everyone."
He said he was not worried about the money he had already put into the club.
"I did everything with a good purpose because I think everything would be all right, like the movies with a beautiful ending," he said. "Now it's becoming a nightmare."
Eleonora Sports, the company headed by Cellino, had agreed to buy a 75% stake in Leeds from Gulf Finance House Capital in February.
It is understood that the Italian has since invested £6m in the loss-making club with a view to taking control at Elland Road.
Leeds said they were disappointed with the ruling but would continue discussions with both the Football League and Eleonora Sports.