Exeter City: Plymouth Argyle win justifies selections - Paul Tisdale
Last updated on .From the section Football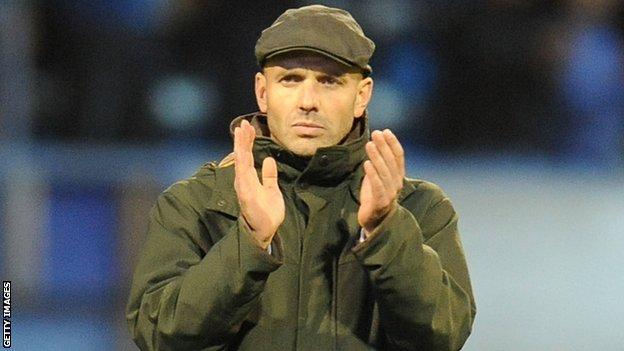 Exeter City manager Paul Tisdale says his side's has justified his coaching methods and team selection.
City came back from a goal down at the home of their biggest rivals.
"It's easy to get disillusioned when you slip down the league and don't put the ball in the net," Tisdale said.
"You start to question the way you're directing the team and whether the way you're coaching should change for League Two football."
The victory was the second in successive games for Exeter following Saturday's which was their first home win since they beat Argyle at St James Park in October.
City had won only once in 14 games prior to last weekend, a run which had seen them slip close to the relegation zone.
But they are now seven points clear of second-from-bottom Northampton with seven games to go.
"It was just a top performance, one which has been coming for a while and one we're capable of," Tisdale told BBC Radio Devon.
"But give us a pitch like we played on today and that's what we're capable of."