Fulham re-sign former Real Madrid midfielder Mahamadou Diarra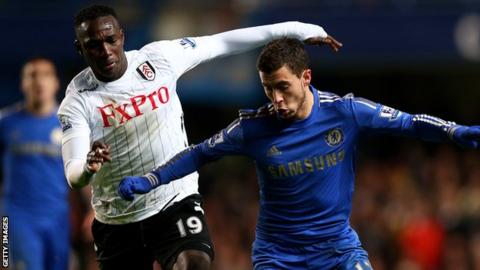 Fulham have re-signed midfielder Mahamadou Diarra on a deal until the end of the season.
The 32-year-old previously joined the club in February 2012 but suffered a serious knee injury later that year.
Diarra's original contract expired last summer but, despite being released, he continued to train at the club to build up his fitness.
The former Real Madrid player made 19 appearances for Fulham in his first spell, scoring once.
Fulham are four points from a position of safety with seven Premier League games remaining.
They face Everton at Craven Cottage on Sunday, before playing Aston Villa and Norwich.