Celtic have nowhere to go despite Peter Lawwell's ambitions

By Tom English
BBC Scotland
Last updated on .From the section Football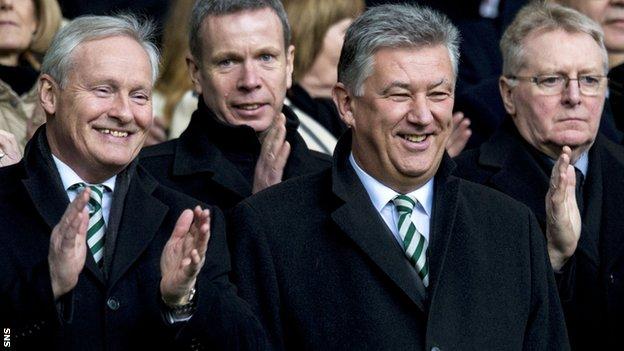 In the wake of Celtic's third successive league championship, Peter Lawwell got out the loud-hailer and gave it some welly.
The Celtic chief executive spoke of his pride in his manager, his players and the overall condition of the club. They're all in rude health.
Lawwell is always a man worth listening to, but when he talks about Celtic's chances of busting through the glass ceiling in Scotland and becoming part of some British or European league, it feels like groundhog day. We've all seen this movie before.
In fairness to Lawwell, he is asked the questions about where next for Celtic, and he answers them. He looks beyond the boundaries of Scotland and wants to see a competition with more meaningful games and more finance. It's part of his gig. Maximising Celtic's potential is his be-all and end-all.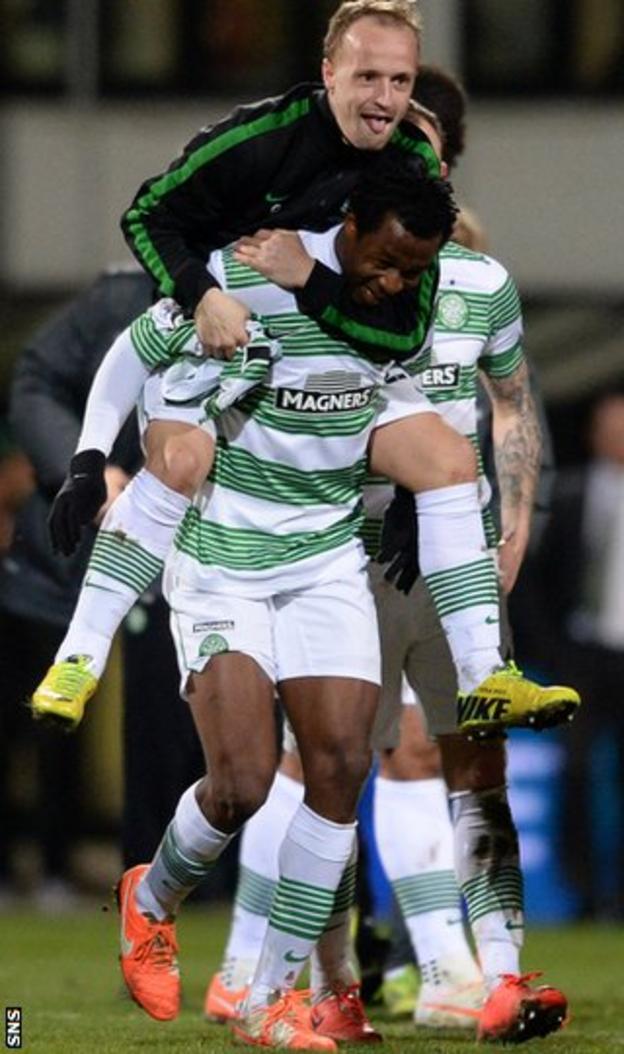 Amid the oft-repeated aspirations for a cross-border league that would bring together big clubs from small countries, there was some cold reality spoken by Lawwell.
"You need someone to want you," he said. And that's the nub of it. Nobody wants Celtic or Rangers or Aberdeen or any Scottish team. Or, if they do, they're all staying mightily quiet about it.
Where do Celtic go from here? To the same places they have always gone to. There is endless talk about the European football map being redrawn to accommodate clubs from Scotland and the Netherlands and Belgium and other places that have been left behind by the television gravy train that has swollen the bellies of the most powerful clubs in Europe.
But there's no discernible sign of progress.
"No disrespect to Swansea and Cardiff, but Aberdeen for me is a more affluent city and Aberdeen are a fantastic football club with great traditions," Lawwell told John Beattie on BBC Radio Scotland. "Why shouldn't Aberdeen be competing alongside Swansea and Cardiff, not just Celtic? So there are frustrations and there is logic to it, but the way the football is organised at the moment, that's not possible."
Of course, no sooner had Lawwell posed the question than he provided the answer. The Premier League is not interested. "I think there's recognition the English Premier League is a fantastic success - it just seems to be going from strength to strength and therefore you would have to ask the question why would they want to change?
"I think the problem is that we are a nation of five million people," he added. "No-one could have predicted the escalation in media rights and media values for football in the bigger nations and over the 10-15-year period. It's not only Scotland. The gap between the big football nations and nations like Scotland has grown. I think for Celtic to maximise the potential, you would like to play in an environment that would be able to share in these media values.
"Not just Celtic, but other Scottish clubs and Scottish football. So, Uefa, at the moment, I think are beginning to realise this gap is not healthy for competition and they're open to propositions and suggestions of how that can be catered for or solutions to that problem. These are sources of discussion at the moment around European football.
"You're finding in Eastern Europe you've got Czechs, Slovaks, Serbia, Croatia, Romania, Bulgaria - nations that have produced good teams in the past and are now suffering because of the football economics in those nations. You have the Scandinavian countries that can no longer compete in European football. Portugal, Belgium, Holland are doing a bit better now. These nations are roughly our size - maybe some slightly bigger - who do not have the capacity to sell their TV rights and other media rights to the level of the bigger nations."
Celtic's rivals will have little sympathy for what constitutes a problem at Parkhead. They will point to their monopoly of the Scottish league and the certainty that one or other of them always has a shot at the riches of the Champions League every season (and it's only Celtic right now and probably for some considerable time, too, with Rangers just emerging from League One).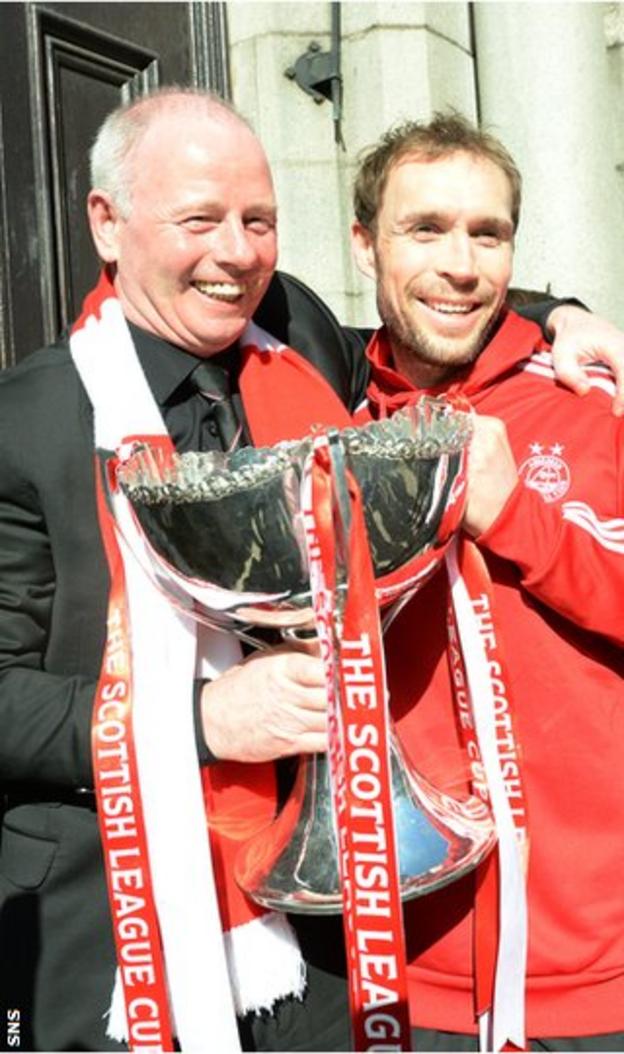 The chasing pack in Scotland will say that you don't have to to look to England to find a financial mismatch. There is an enormous one right here on the doorstep between the haves of Glasgow and the have-nots everywhere else. Some would want Lawwell to devote more energy in trying to boost the Scottish Premiership than pining for the glamour down south - or elsewhere.
Lawwell is only protecting the interests of his club, as he's obliged to do. But what of this nirvana? Imagine it happened. Imagine - and it's an almighty stretch - if Celtic joined the Premier League. They could say goodbye to winning things, for a start. Unless, of course, they are prepared to dramatically change the fabric of the club and take on hundreds of millions of pounds worth of debt.
Or sell up to a foreign owner and place the entire well-being of the club in one man's hands.
The alternative nirvana is a cross-border European league, A Europa League of sorts. A meeting of the disadvantaged. The current Europa League is hardly a cash cow and they have some marquee clubs in it from the top leagues in Europe. How a reconstituted competition is going to be any better, in financial terms, is an argument that has not yet been made. Probably because it's a very difficult argument to make.
Celtic might be looking for a way out, but what they have is not so bad. Of course there is frustration at being a big fish in a small pond, but the compensations are significant. This talk of Celtic moving on from Scotland will never stop. It's the way of things.
What we saw at Firhill was a dream realised in the here and now. What we continue to hear about the future is a fantasy that seems no more likely now than it was when all this chat began what seems like a lifetime ago.