Tranmere Rovers: New shares to be issued as sale falls through
Last updated on .From the section Football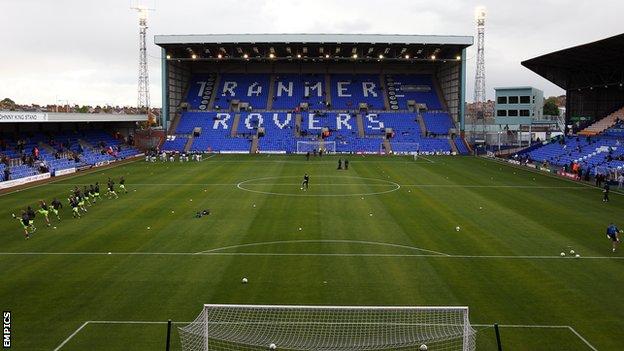 Tranmere plan to issue 2,000,000 new shares to attract fresh investment after it was confirmed the proposed sale of the club has collapsed.
But he revealed on Saturday: "In trying to ensure the deal was in the club's best interests, it fell through."
A place on the board of directors and 300,000 of the new shares will be offered to the Tranmere Rovers Trust.
The club have been in talks with several potential new owners this season and the Trust had previously spoken of making a bid.
Johnson, who has said that he would be prepared to relinquish control to new investors, insisted he will remain at the helm until the right owners are found, in a statement on the club website.
"I can assure supporters that I am committed to the club and will not walk away until the right person is found to take over," added the 74-year-old.
"I took the club out of administration in 1987 when I became owner and I am not prepared to let the club fall back into it. However, the losses that the club is making cannot continue. We have to become a football club that lives within its means.
"This share issue gives individuals and companies the chance to invest in Tranmere Rovers and gain part ownership of the club."
He added: "Our offer to the Tranmere Rovers Trust would let them have a key role in determining the club's future, helping make decisions and improving our relationship and communication with supporters."