Bayern Munich v Man Utd: Welbeck can be crucial - Savage
Last updated on .From the section Football

In his regular BBC Sport tactics column, Robbie Savage looks at the task facing Manchester United in the second leg of their Champions League quarter-final.

United need to keep things tight, again
People are saying United played well in the first leg, but they didn't - they defended well, and there is a difference. They have a chance of going through, but only a small one.
United manager David Moyes says he might try something different in the second leg.
But I cannot see United playing any more open than they did at Old Trafford. If they do that, they will get hammered.
The way United were set up was exactly right to stop Bayern. They had pace on both wings in Danny Welbeck and Antonio Valencia to help their full-backs against Arjen Robben and Franck Ribery.
But, especially in the first half, Wayne Rooney was coming back to help out in the centre of midfield because Robben and Ribery were coming inside and the Bayern full-backs Rafinha and David Alaba were pushing forward.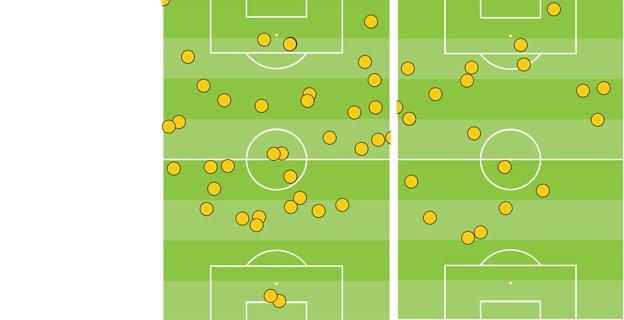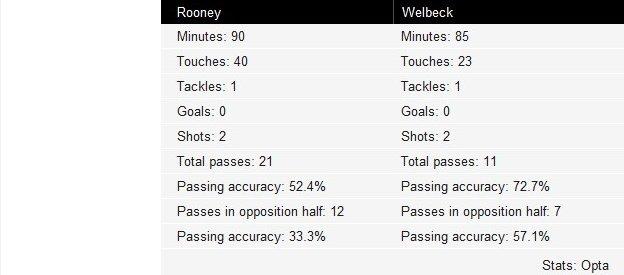 Welbeck did not do as much defensive work as either Rooney or Valencia, but his pace played a vital attacking role too.
With the chances Welbeck had after getting behind the Bayern defence, United could have had a lead to take into the second leg.
Welbeck did not take them, but it is important that United continue to look for his runs on Wednesday, and try to get him behind the two Bayern centre-halves.
With Bayern's full-backs pushing forward, that ball will be on, either between the two centre-halves or into the gaps left by Rafinha and Alaba.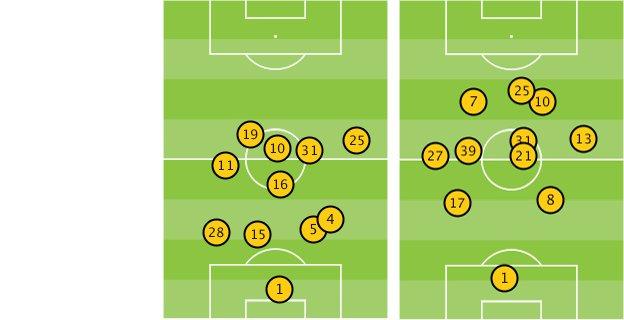 It might not sound like much, but it is a chance for United. It might be their only chance of getting a goal too - they only had 26% of possession in the first leg and it seemed strange to hear people say they had played well when they had seen so little of the ball in a home game.
When they get the ball, they have to make the most if it, and Bayern do not like that ball over the top.
Whether it be a full-back or midfielder, the instructions to the United players will be to whip the ball over for Welbeck and hope he takes his chances this time.
Bayern will do things differently
United need to do the same as they did at Old Trafford but Bayern will be trying other ways to break them down.
I think Mario Mandzukic will start up front for the German side. He caused havoc when he came on for the first leg and it was from his knockdown that Bastian Schweinsteiger scored Bayern's equaliser.

Mandzukic will give Rio Ferdinand and Nemanja Vidic a different problem to the one they had to deal with in the first leg but it is one that they should be able to cope with.
Even so, there is a lot of danger in this Bayern line-up. Schweinsteiger is suspended, but Thomas Mueller can drop back into that number 10 role.
Can United cope? Well, Ferdinand and Vidic lack pace but that is not a problem if they are as well protected as they were last week. Both of them played exceptionally well.
Alex Buttner did well at left-back but if Patrice Evra is fit, he has to come back. I would keep Phil Jones at right-back, though.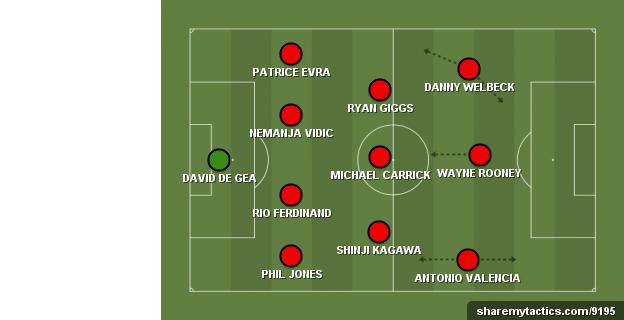 Sticking with United's 4-3-3 formation from the first leg, the only change I would make in midfield would be to bring in Shinji Kagawa for Marouane Fellaini, to play alongside Ryan Giggs and Michael Carrick.
Kagawa impressed me when he came on in. His inclusion would make United more attacking but he will work hard too and even just his extra pace will cause Bayern problems when United break forward.
Ahead of them, Welbeck, Valencia and Rooney will again play a crucial role. There are question marks over whether Giggs and Rooney will be fit but it is Rooney's absence which would be felt the greater because of his work-rate and ability to do defensive work in an attacking role.
Can United do it? It is hard to see it happening to be honest. Bayern are still big favourites for me, because although United had the better chances in the first leg, they were still given something of a footballing lesson.
Robbie Savage was speaking to BBC Sport's Chris Bevan