Celtic boss Neil Lennon could face big decision over Norwich job
By Richard Wilson
BBC Scotland
Last updated on .From the section Football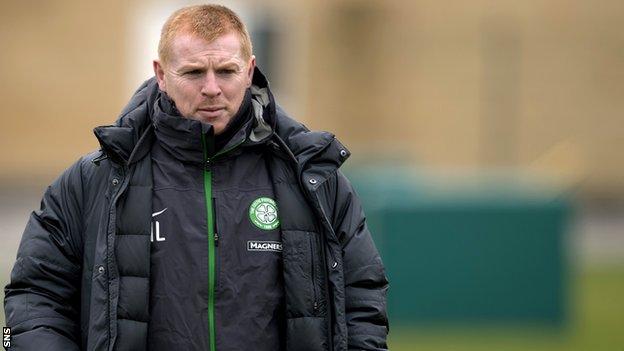 Circumstances may yet prompt a different outcome, but the prospect of Norwich City tempting Neil Lennon south should not be discounted.
Much will depend on the club's next five games, though, since an approach from a Premier League side would have a better chance of succeeding than one looking to bounce back from relegation to the Championship.
Lennon would give due consideration to any offer, but it would need to be compelling to detach him from his strong ties with Celtic.
He is open about his ambition and his intent to manage in England at some point.
In an ideal world, Lennon has said, that would be with Celtic. Despite a sense behind the scenes that there is cause for encouragement in pursuing cross-border options, however, that remains a distant proposition.
Lennon would need to be persuaded that a move to Norwich would satisfy his ambitions, but the club is believed to be likely to pursue him in the summer, at least as things currently stand.
Neil Adams, the academy coach who guided Norwich to the FA Youth Cup last season, will take charge until the end of the season.
And while Norwich chief executive David McNally has insisted Adams could earn the job on a longer-term basis, informed sources around the club believe that Lennon has been identified as the leading candidate.
Malky Mackay, the former City and Celtic defender, has been linked to the role, and he retains a good reputation after guiding Cardiff to the Championship title last season.
He is also friendly with Delia Smith and her husband Michael Wynn-Jones, the majority shareholders, but it is McNally who makes all of the recruitment decisions.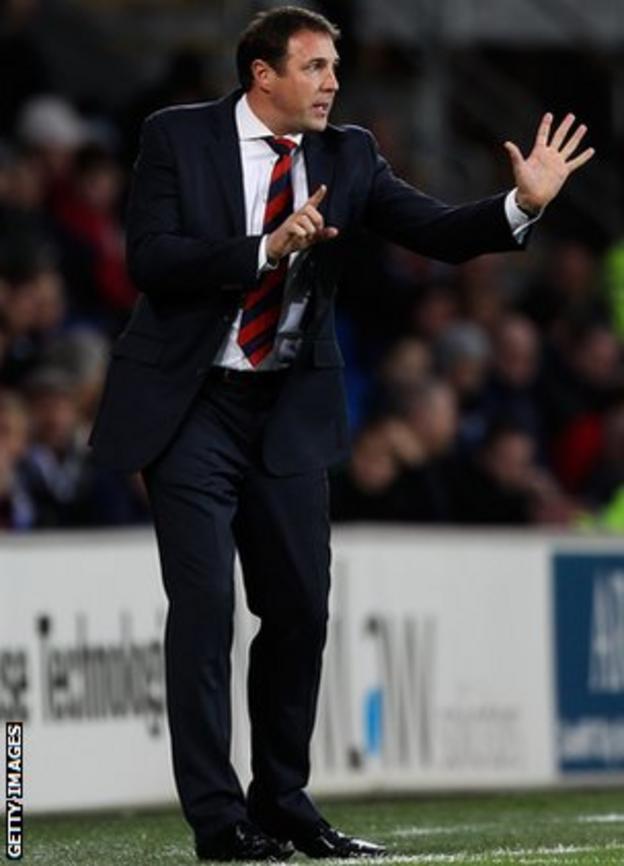 His vision is for Norwich to establish themselves as a club that challenges for European places, with the progress made by Southampton this season seen as a guide to what's achievable.
McNally was Celtic's sales and marketing director when Martin O'Neill was manager and Lennon was a pivotal member of the team.
He is believed to consider the Northern Irishman as an ideal candidate, although insisted "There were no discussions with other managers" after Chris Hughton was relieved of his duties as manager. He has, though, talked of needing a "succession plan" in place for any key employee at the club.
On Match of the Day 2 on Sunday night, Lennon played the link down.
He was at Craven Cottage to watch Norwich in their FA Cup tie against Fulham in January, ostensibly to assess Scotland international Robert Snodgrass, who was a potential signing target at the time.
It was also believed Lennon had a long-standing arrangement to attend Norwich's crucial visit to the same ground this weekend, but he may consider that unwise given the speculation.
In seeking a new manager, Norwich will look for experience, but also proven ability in building and then driving a team on. Having twice guided Celtic to the Champions League group stages, as well as winning three league titles in four years, Lennon matches the criteria.
Having been promoted in 2011 with debts around £23m, Norwich now have no liabilities and any money raised is spent on the team. With Premier League clubs expecting to receive around £60m each next season from television rights, the new manager would be likely to have a transfer budget of around £25m.
The onus would also be on building a team, whereas Lennon has had to manage a greater turnover at Celtic, with the likes of Victor Wanyama and Gary Hooper having been sold last summer. Fraser Forster is also widely expected to be the target of transfer bids this summer.
Nonetheless, Lennon's emotional attachment to Celtic should not be underestimated. He is ambitious, but he also understands that context is important.
Lennon briefly returned to England as a player after leaving Celtic, but the experience at Nottingham Forest was underwhelming compared to the intensity of playing for one half of the Old Firm.
Lennon has talked of the challenge of trying to maintain Celtic's run of title wins, and the ambition of reaching 10, but he might also wonder what more can be achieved now that he has won trophies and taken the club into the Champions League group stages.
There are priorities to consider, and he may yet decide there is more work to be done at Celtic, but Norwich are expected to test that resolve in the summer if they avoid relegation.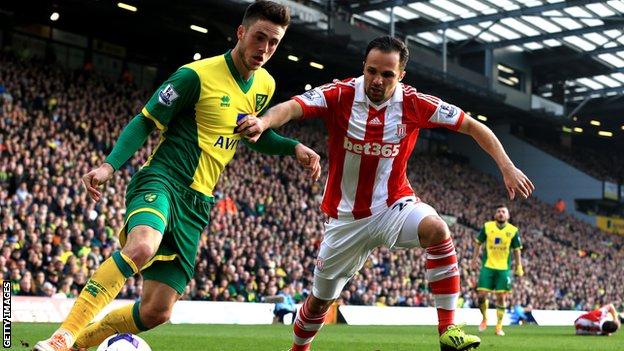 In the absence of Celtic moving south, Lennon's best hope of working with a team in the top half of England's Premier League might be to guide one there, and Norwich were ambitious enough last summer to sign two Dutch internationals in Ricky van Wolfswinkel and Leroy Fer, with the total outlay of all of their transfer dealings - £25m - being a club record.
Norwich are prudently run, but want to move on from annual battles against relegation.
Hughton was considered a conservative manager, rather than a boldly ambitious one.
Norwich have a clear idea of the qualities they want in their next manager, but first there are five games to negotiate. Then they will also have to be persuasive.