Sagbo & Assou-Ekotto: 'Quenelle' pair given more time to respond
Last updated on .From the section Football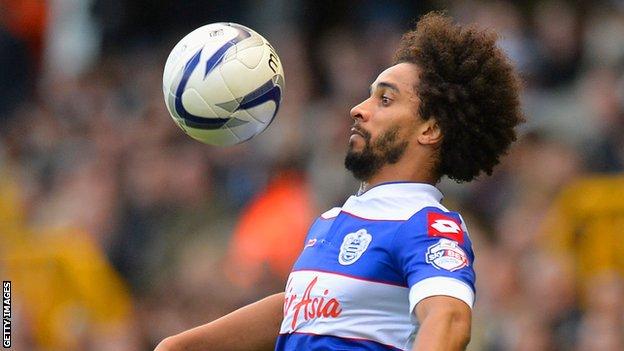 Yannick Sagbo and Benoit Assou-Ekotto have been granted more time to respond to Football Association charges relating to the quenelle gesture.
The pair, originally given until 8 April to respond, asked for more time.
The FA has agreed but the new deadline has not been made public.
Anelka was sacked by West Brom last month after being given a five-match ban for the gesture.
The 35-year-old former France international is now on the verge of joining Atletico Mineiro, according to the Brazilian side's president.
The quenelle, an arm gesture widely considered to be anti-Semitic, came to prominence in the UK after it was performed by Anelka while celebrating a goal for West Brom in December.
Assou-Ekotto, 30, is on a season-long loan at Loftus Road from Tottenham. He became involved after tweeting in response to Anelka's salute a message that translated as "I congratulate you on the beautiful quenelle".
Ivory Coast international Sagbo, 25, also took to the social media network after the incident, posting a picture of Anelka's celebration with a message of support for the striker and comedian Dieudonne M'bala M'bala, who has popularised the gesture.