Fifpro: Young players abandoned if they don't succeed, says union
Last updated on .From the section Football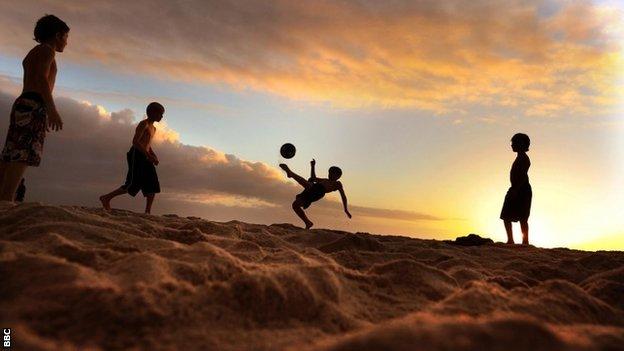 International players' union Fifpro says it is concerned by the exploitation of young players.
Legal director Wil van Megen says clubs who sign up children, some as young as five, often treat them as "products".
"Targeting these children is not a good thing," he told BBC World Service's World Football programme. "Children belong in their own environment.
"They are abandoned when they don't succeed and will have horrible lives afterwards."
Barcelona were given a 14-month transfer ban by Fifa this month for breaking rules on signing international players under the age of 18.
"It is not that clubs want to give children a better future," added Van Megen. "They want to hire good players for less money than they used to [pay].
"It is inevitable that not all children recruited will succeed."
South American journalist Juan Pablo Meneses spent two years travelling around the continent posing as an agent to see how easy it was to recruit young players.
"These days in Latin America, it is impossible to find a boy with talent who is untouched," he said. "They are all signed up and branded like cattle."
Meneses claimed the son of Manchester City striker Sergio Aguero and Diego Maradona's daughter was "offered three playing contracts before he was born".