Premier League: Garth Crooks's Team of the Week

By Garth Crooks
Football Analyst
Last updated on .From the section Football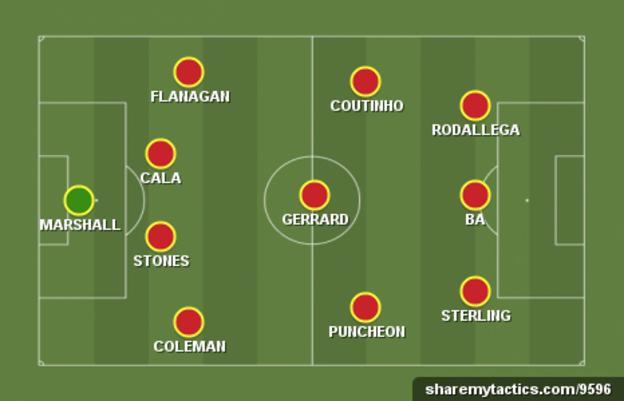 In a Premier League season like no other, Liverpool took maximum points against Manchester City in a pulsating match at Anfield on Sunday.
Meanwhile, at the bottom of the table, Crystal Palace continued to perform miracles under Tony Pulis with a win over Aston Villa.
Cardiff enjoyed a rare away victory at Southampton and Fulham beat Norwich - but Sunderland remain anchored at the foot of the league.
But who stood out in the Premier League this weekend? Here's who made my Team of the Week.
GOALKEEPER - David Marshall (Cardiff)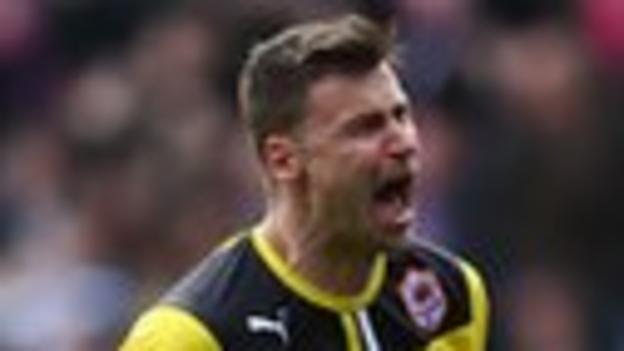 It's another week in which I'm torn between keepers. Crystal Palace's Julian Speroni, Fulham's David Stockdale and Cardiff's David Marshall all had fine performances.
However, I've gone for Marshall. He produced two magnificent saves that not only characterised his team's performance, but also his season. If Cardiff stay up - and it's a big if - they need look no further than Marshall as their source of inspiration.
Did you know? Marshall made a Premier League weekend high of seven saves. On only six occasions this season has a keeper made more and kept a clean sheet.
DEFENDER - Seamus Coleman (Everton)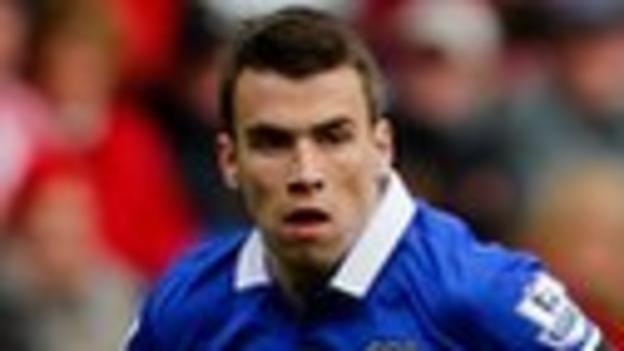 Here is a player whose stock is rising sharply under Roberto Martinez this season. Seamus Coleman was as solid as a rock for Everton against Sunderland.
This was not one of Everton's prettiest performances, but they demonstrated they could produce a gritty performance when they needed to. Coleman hardly put a foot wrong.
Did you know? Coleman has scored six goals this season, three with each foot.
DEFENDER - John Stones (Everton)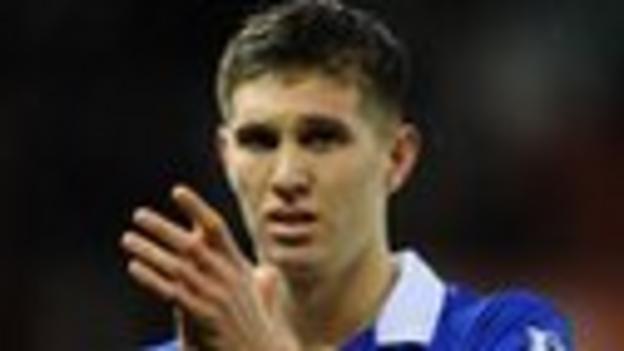 If Everton finish fourth and qualify for the Champions League, then Martinez should thank his lucky stars for John Stones. The Everton manager has not just found a substitute for the injured Phil Jagielka, he may have found a future replacement.
Of course, Stones has a lot of maturing to do before he takes over from the England defender - but under the direction of Martinez, anything is possible for the 19-year-old. At the moment, he's looking immense.
Did you know? Everton have won 77% of games when Stones has played this season - and just 38% when he has not.
DEFENDER - Juan Cala (Cardiff)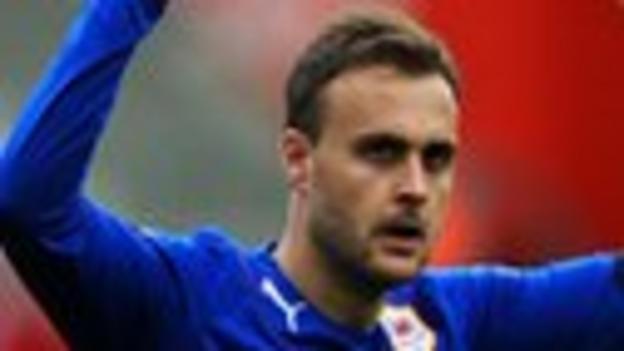 With the worst away record in the Premier League, Cardiff desperately needed their win at Southampton. Their goals are coming from an unlikely source - as Juan Cala has now scored two goals in his past two away games.
His goal at Everton on 15 March produced no points for the Bluebirds - but against Southampton, they took all three. I'm not sure what was more surprising: the quality of their away performance, or seeing Cardiff play in blue!
Did you know? Cala has scored two goals from two shots on target this season.
DEFENDER - Jon Flanagan (Liverpool)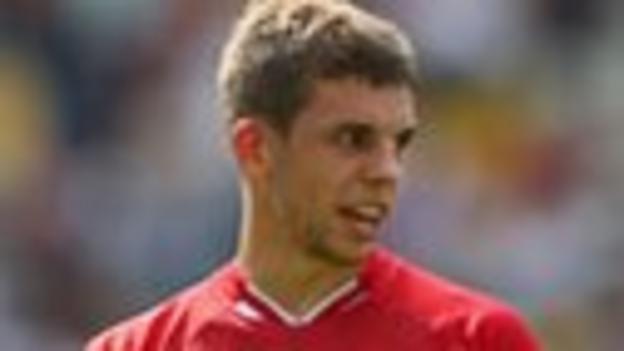 Once again, this young Scouser makes my Team of the Week. When you consider the importance of the game against Manchester City, and assess his performance, you cannot but admire his ability to cope with the occasion.
There were times in the match when Flanagan looked unshakeable. I think Liverpool have found a gem.
Did you know? Flanagan made seven interceptions against City, more than any other Liverpool player has managed in a Premier League game this season.
MIDFIELDER - Jason Puncheon (Crystal Palace)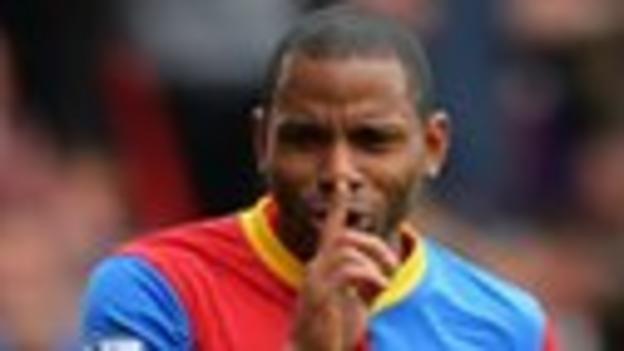 A hero for the second week running. He produced a stellar performance against Cardiff last week, and another brilliant display against the Villa.
It was interesting to hear Paul Ince suggest on Match of the Day that the player he helped produce at MK Dons has found his natural home at Selhurst Park. Well, he's certainly playing like it.
Did you know? Puncheon has scored three of Crystal Palace's past four goals.
MIDFIELDER - Steven Gerrard (Liverpool)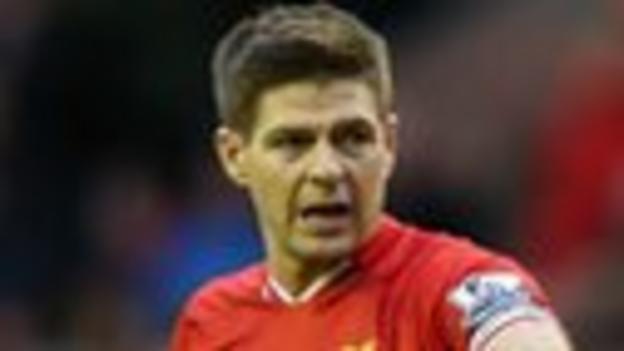 I've watched Steven Gerrard for many years, but I don't think I've seen him play with more authority, pride or passion.
He carried Liverpool to victory against Manchester City. As Luis Suarez and Daniel Sturridge struggled, it needed someone of Gerrard's class and stature to hold it all together for the Merseysiders, particularly when the game appeared to be drifting away from them.
I still don't think Liverpool will get past Chelsea. But if they do beat the Blues at Anfield, they deserve to win the title.
Did you know? Gerrard has been involved in 23 Liverpool goals this season (13 goals, 10 assists). In only one previous league campaign has he been involved in more, with 25 in 2008-09.
MIDFIELDER - Philippe Coutinho (Liverpool)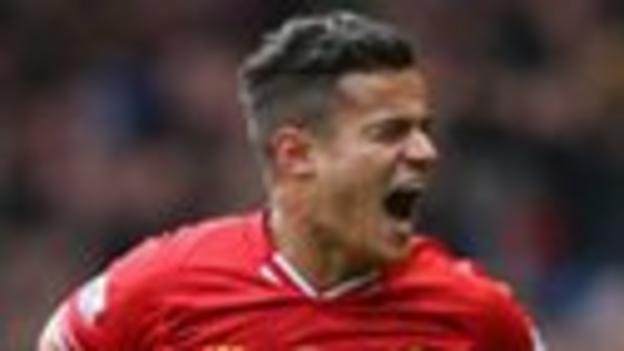 Philippe Coutinho has always looked a good player, but now he's looking like one who could win the Premier League title.
Against a very dangerous Manchester City, the little Brazilian matched David Silva and Fernandinho in every department.
I thought the occasion might have got the better of him, when in fact he appeared to relish the moment.
Did you know? Coutinho is one of only 11 Premier League midfielders to have both scored more than five goals and provided more than five assists this season.
FORWARD - Raheem Sterling (Liverpool)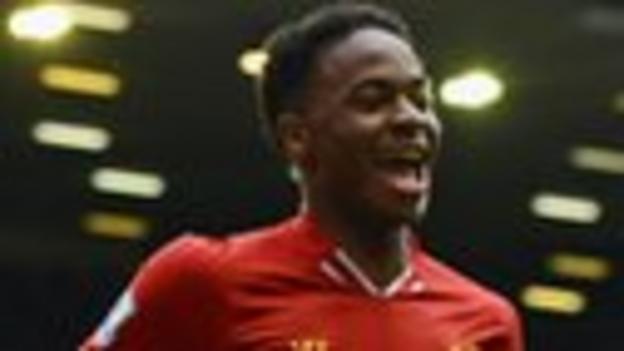 What a fabulous display it was by Raheem Sterling against Manchester City - particularly in the first half.
England manager Roy Hodgson, watching at Anfield, must be more convinced than ever that the winger is a must to start the World Cup opener against Italy in Manaus.
Did you know? Sterling has the third-highest shooting accuracy rate (67%) of any Premier League player to have more than 30 attempts at goal this season.
FORWARD - Demba Ba (Chelsea)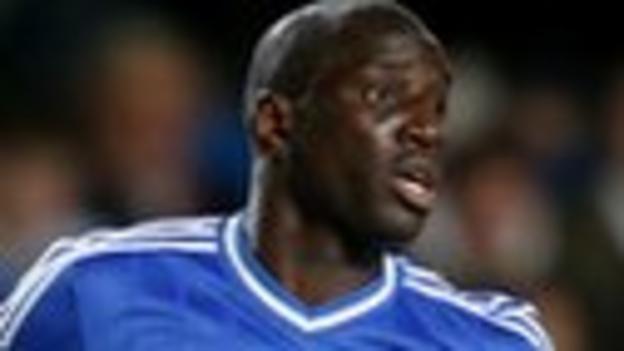 Jose Mourinho said in his news conference after Tuesday night's Champions League win over Paris St-Germain how pleased he was to see Demba Ba score.
He started the striker at Swansea, and about time too. Ba looked dangerous throughout the match and his goal was indicative of his hard work and tireless effort.
Fernando Torres looked forlorn on the bench, so an arm around his shoulder from Mr Mourinho might not go amiss either - for a manager never knows where his next goal might come from. Thanks to Ba, the title race is not done and dusted yet.
Did you know? Ba scored his third goal in his past four Premier League appearances against Swansea on Sunday. It was only his third goal in 14 league starts for Chelsea.
FORWARD - Hugo Rodallega (Fulham)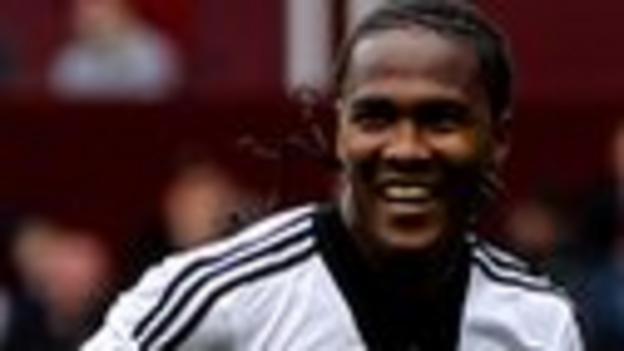 I couldn't help take notice when Steve Claridge mentioned on Final Score on Saturday just how impressed he was with Hugo Rodallega's performance for Fulham against Norwich.
There was no doubt about Rodallega's finish for the winning goal - or that he has changed. Claridge went on to say that the last time he saw the striker play, he had lost all his confidence.
So well done to Felix Magath for doing what other managers clearly failed to do with the same player while they were at the Cottage.
Did you know? Rodallega has scored in back-to-back Premier League appearances for the first time since 2009. He scored in his last game of 2008-09, and his first of 2009-10.