Professional clubs push for further Scottish FA change

By Keir Murray
BBC Sport Scotland
Last updated on .From the section Football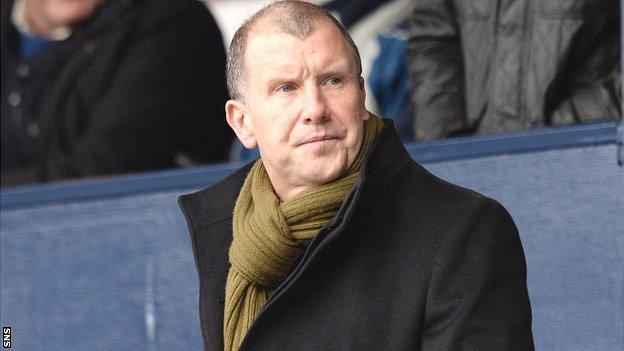 A number of Scottish football clubs are proposing a shift in power from the Scottish Football Association to the Scottish Professional Football League.
The clubs want to table four resolutions at the SFA's annual general meeting in June that could change how the game in Scotland is governed.
The proposals include adding another SPFL member to the SFA board and changing criteria for office bearers.
The boards of the two organisations meet on Tuesday.
An SFA spokesperson told BBC Scotland: "Any member club can propose a resolution to be voted on at the AGM."
Alloa Athletic chairman Mike Mulraney, who represents the Championship clubs on the SPFL board, denied that the move was any kind of power grab. Instead, he says the proposals are reasonable and should create healthy discussion.
Mulraney says the SPFL board is unanimous in its desire to have greater representation on the main SFA seven-man board. The SPFL wants to double its presence on that board from one member - Celtic chief executive Peter Lawwell - to two.
In addition, he and the SPFL board believe the procedure for becoming an SFA office bearer is needlessly restrictive.
"Some people may find that the status quo is appropriate. I don't and I my colleagues don't," Mulraney told BBC Scotland.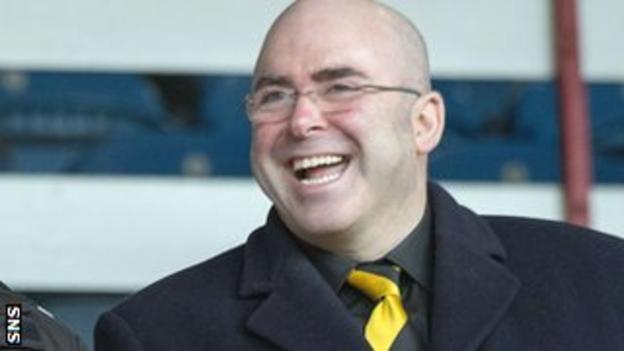 "We're not looking to take over the SFA board but we think it is reasonable to have another member on it.
"We should be selecting the best people available to go on the board.
"The concept that you have to have served a four-year apprenticeship or more to become an office bearer is wrong.
"We feel it is reasonable of us to want to select the best candidate available and not those who have been longest serving, though of course the two are not necessarily mutually exclusive.
"We haven't campaigned for these changes. It's a time for discussion, not for campaigning."
The SPFL would also like the clubs, and not the SFA, to have the veto on whether or not a club should have full SFA membership.
In addition to these three resolutions, Mulraney says the SPFL has made a recommendation, not a demand for a rule change, on how youth football is developed.
He argues that the main clubs should control the budget for youth development, not the SFA which channels money for this area through Mark Wotte, the SFA's performance director, and director of football development Jim Fleeting.
He added: "Our recommendation is that the SFA uses the professional game board to have a more direct relationship with the development of football, rather than it being run top down.
"The PGB would still be an SFA body and one that we think would be appropriate to build a cohesive structure from local football to Champions League.
"We need to think about what avenues are available to us so that every player gets the maximum opportunity to develop.
"We are not saying we have got the magic pill. It is an opportunity to see how we develop our SFA.
"We shouldn't fear change. To those who say 'let's wait, we've had enough change', I disagree. I think we should move things forward. I think we would open to reasonable criticism if we didn't. I understand change engenders fear in some people but that doesn't mean we should avoid it."
Mulraney says he looks forward to discussing the issues when the SFA and SPFL boards meet on Tuesday.
Under SFA rules, each resolution requires the backing of 75% of its 94 members to be approved.