Premier League: Garth Crooks's Team of the Week

By Garth Crooks
Football Analyst
Last updated on .From the section Football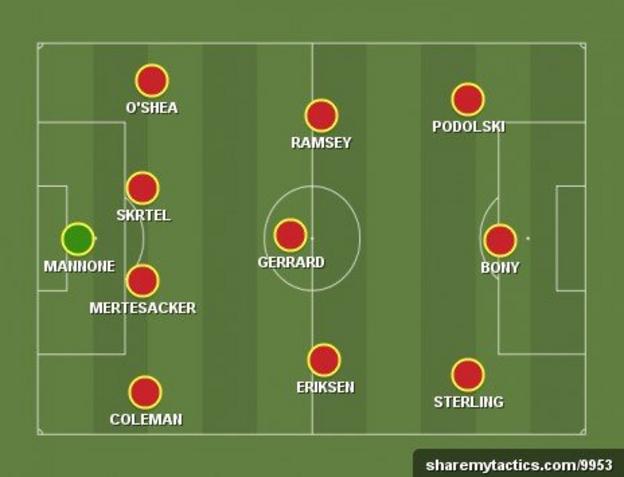 On another astonishing weekend of Premier League action, Liverpool went five points clear at the top of the table after Sunderland beat their nearest challengers Chelsea, who fell to their first home league defeat under Jose Mourinho.
Elsewhere, Swansea almost certainly secured their Premier League status with a win at St James' Park, while Crystal Palace continued their outstanding run of form under Tony Pulis with a fifth successive win, beating West Ham at Upton Park.
However, the result of the weekend was undoubtedly at Stamford Bridge, where Sunderland kept alive their hopes of survival.
Take a look at my selections for Team of the Week.
GOALKEEPER - Vito Mannone (Sunderland)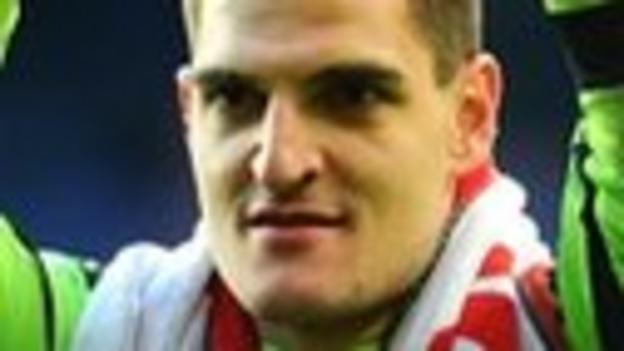 Well, who would have thought it? Sunderland have taken points from two of the Premier League's title contenders at the business end of the season.
What was most telling about Vito Mannone's performance at Stamford Bridge was that the better he played, the more Chelsea fell apart.
If sarcasm is the lowest form of wit, then Chelsea boss Jose Mourinho stooped to the bottom. It is a mean man, having won what he has, who can't afford to be gracious in defeat.
His post-match press conference did not give Sunderland the credit that their performance deserved.
Did you know? Mannone's total of 14 saves against Chelsea is the joint-most in a Premier League game since Opta's records began in the 2003-04 season.
DEFENDER - Seamus Coleman (Everton)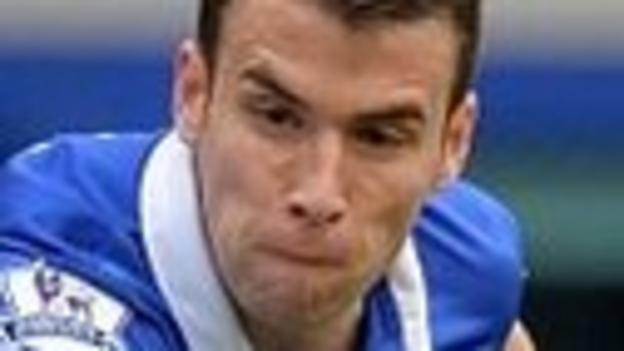 Seamus Coleman has scored seven goals for Everton this season and the way he attacked Manchester United down their left-hand side at Goodison showed why that was hardly surprising.
His pass to set up Kevin Mirallas to score Everton's second was just superb.
How manager Roberto Martinez allowed his team to slip up so badly against Crystal Palace on Tuesday, putting a Champions League spot at risk, beggars belief.
Then again, success in this game has never been easy or straightforward.
Did you know? Coleman has been involved in eight Premier League goals this season (six scored, two assisted). No defender has more.
DEFENDER - Per Mertesacker (Arsenal)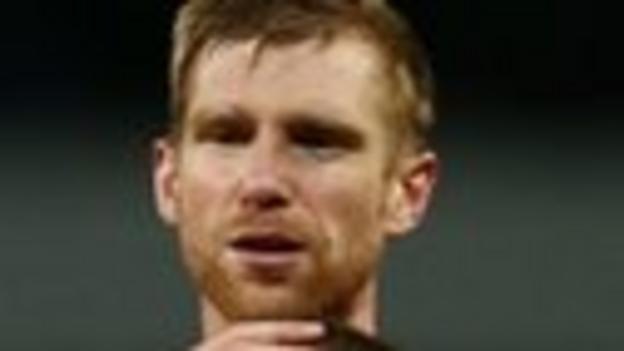 I interviewed the Arsenal defender, dubbed the 'BFG' by some of his own fans, for Football Focus prior to the Gunners getting well and truly stuffed at Chelsea last month.
Well, the team have recovered from that nightmare and have their sights once again fixed firmly on retaining their Champions League place.
The German has made 48 starts for his club this season and has been immense. For me, he is their player of the season.
Did you know? Mertesacker has played two minutes shy of 100 hours of Premier League football for Arsenal in past two seasons, more than any of his team-mates.
DEFENDER - Martin Skrtel (Liverpool)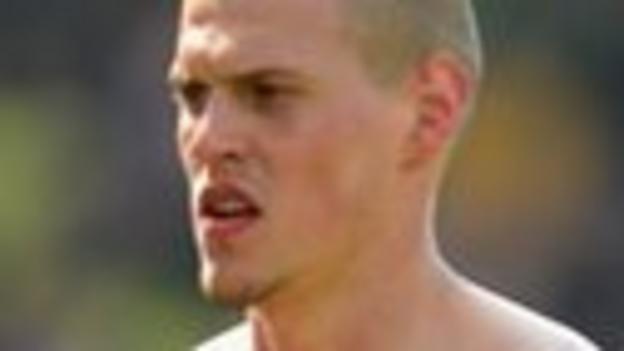 If there has ever been a game when a Liverpool needed a warrior, then this Sunday's was it.
Against a Norwich side who threw everything at the Merseysiders, it was often left to Martin Skrtel to make the important tackle or the vital header.
I have never quite understood however how the Slovakian has managed to get away with so many tugs of opposition shirts in the box without giving away a penalty.
I suspect, rather like his defending, he's too good at it to get caught.
Did you know? Skrtel's total of five Premier League goals in 2014 is as many as Chelsea's Fernando Torres and Manchester United's Danny Welbeck have scored put together.
DEFENDER - John O'Shea (Sunderland)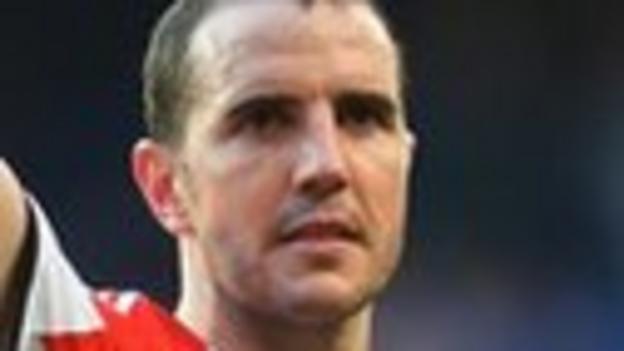 It has been a torrid season in many ways for John O'Shea.
The arrival of Paolo Di Canio as Sunderland manager last spring was enough to test the resolve of any footballer - but for O'Shea to keep his nerve under such enormous pressure, as he did at Stamford Bridge, suggests that current boss Gus Poyet has the right man as captain.
O'Shea has retained his sense of composure in recent games and in particular when panic might have set in during the latter stages of the game at Chelsea.
What a pity that Blues boss Jose Mourinho couldn't keep assistant Rui Faria under control in the heat of battle.
Did you know? Since O'Shea joined the club, Sunderland have a 27% win percentage with him in the team, compared to 11% when he has been absent.
MIDFIELDER - Steven Gerrard (Liverpool)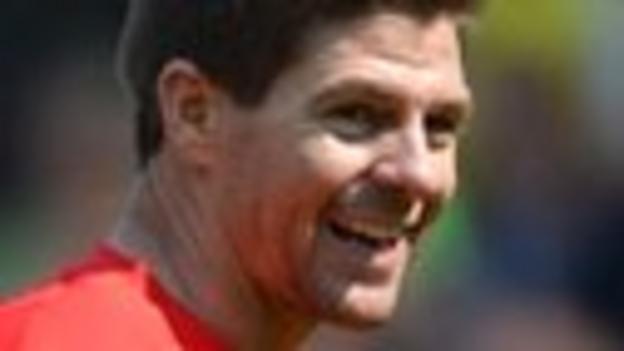 Amid all the excitement and growing expectation surrounding Liverpool's title challenge, much of the credit must go to the ice-cool presence of Steven Gerrard.
In the white-hot cauldron of Carrow Road against Norwich, there were a couple of moments where the England captain could have justifiably lost it with his team-mates' schoolboy errors.
Instead he replaced frustration with silent support.
To retain such an air of calm and composure in what is proving to be a most important season for his club - and city - is a special quality.
Did you know? Gerrard has scored 111 Premier League goals. Only one midfielder (Chelsea's Frank Lampard on 171) has more in the competition's history.
MIDFIELDER - Christian Eriksen (Tottenham)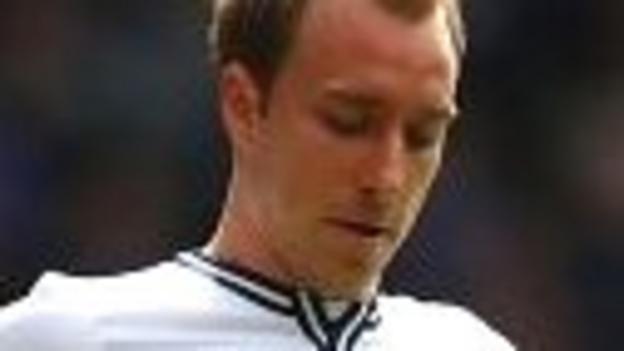 Fulham were desperate for a result at White Hart Lane and, for a moment, they looked worthy of a point.
That was before Christian Eriksen got hold of the game by the scruff of the neck and produced two of the best free-kicks you will ever see.
Fulham's defence appeared paralysed by the speed and penetration of the crosses.
It is hardly surprising that Spurs manager Tim Sherwood isn't particularly interested whether anchorman Sandro is fit or not.
The way Eriksen is playing, I don't think he cares.
Did you know? Only Liverpool's Luis Suarez has assisted as many Premier League goals in 2014 - seven - as Eriksen.
MIDFIELDER - Aaron Ramsey (Arsenal)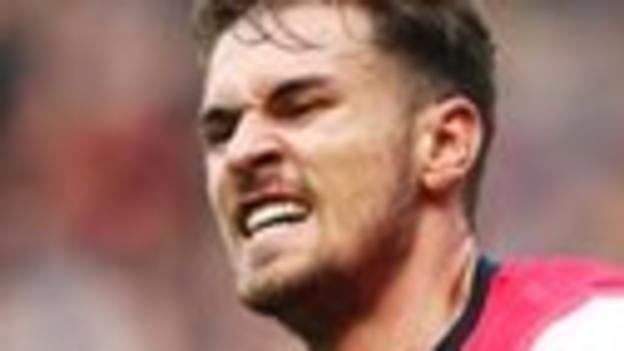 How Arsenal have missed this lad.
His absence from the Gunners' starting line-up during such a vital part of their season has been telling.
Their title campaign might have been so different had he not missed three months of the season with a thigh injury.
Against Hull, he looked so incredibly comfortable. He may well be the difference between success and failure in Arsenal's pursuit of the double goal of winning the FA Cup and nailing a Champions League spot.
Did you know? Ramsey has provided assists for eight Premier League goals this season, as many he managed in the previous five campaigns combined.
FORWARD - Raheem Sterling (Liverpool)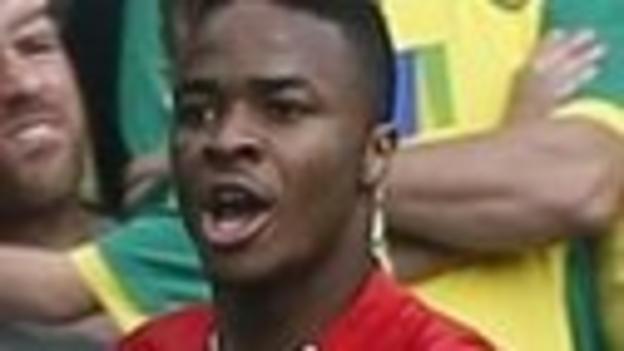 With Daniel Sturridge out through injury and Luis Suarez a little off the boil, Raheem Sterling has found his wings.
For the second consecutive week, the 19-year-old has looked sensational.
His pace gives the Reds an extra dimension and his ability to link well with Suarez, in the absence of Sturridge, has destroyed Manchester City and Norwich in consecutive weeks.
Did you know? Sterling is the second-highest scoring teenager in the big five leagues this season, after Sassuolo's Domenico Berardi.
FORWARD - Wilfried Bony (Swansea)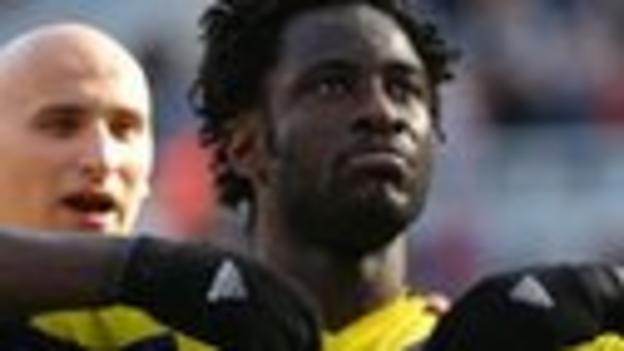 I mentioned a few weeks ago, when he last made my Team of the Week, that Wilfried Bony was having a great second half to the season.
His two goals against a stuttering Newcastle not only provided the Swans with all the points, but also Premier League safety.
He may have saved interim manager Garry Monk's job, and he has certainly put Alan Pardew's future at Newcastle on the skids.
Did you know? Bony has scored or assisted 34% of Swansea's Premier League goals this season.
FORWARD - Lukas Podolski (Arsenal)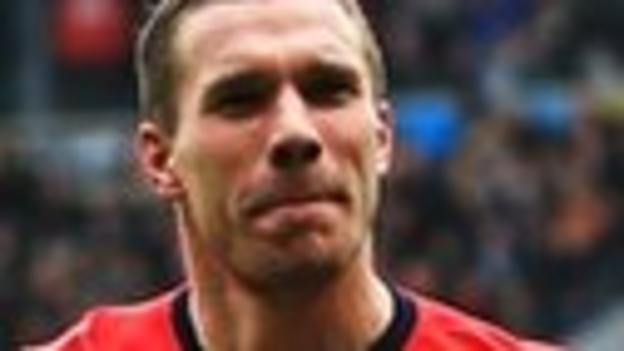 I remember speaking to this young man during Euro 2012 and he was telling me then how much he was looking forward to playing in the Premier League.
Well, it has not been an easy transition for him by any means since his move from Cologne, but he has persevered.
The way he's been playing recently for Arsenal suggests his best days at the Emirates might still be to come.
Did you know? Podolski's Premier League minutes-per-goal rate of one every 153 minutes puts him level with former Manchester United pair Michael Owen and Ole Gunnar Solskjaer.