David Moyes: Manchester United owners pay price for bad decisions

By David Bond
BBC sports editor
Last updated on .From the section Football749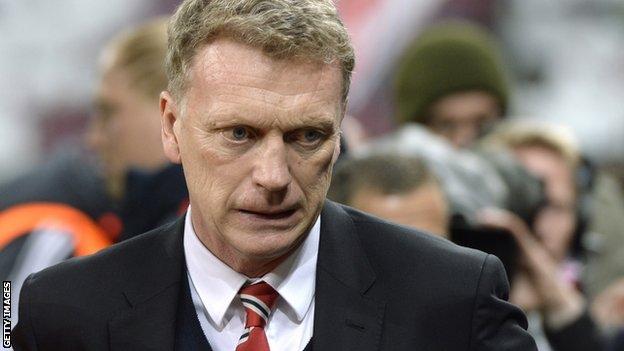 A few weeks ago, I and several other sports editors were invited to have breakfast with some senior Manchester United figures at the club's plush London offices in the prestigious district of Mayfair.
The purpose was to set out why United's robust finances could comfortably sustain a season without Champions League football.
The figures were compelling and, while there was disappointment and surprise at the way the season had gone so far, there was confidence that the Premier League club could afford to take the long view.
What's more, United had just qualified for this year's Champions League quarter-finals with an encouraging home performance against Olympiakos, so some of the heat around the position of manager David Moyes had undoubtedly cooled.
Even then, it was clear that the issue of the manager was not going away.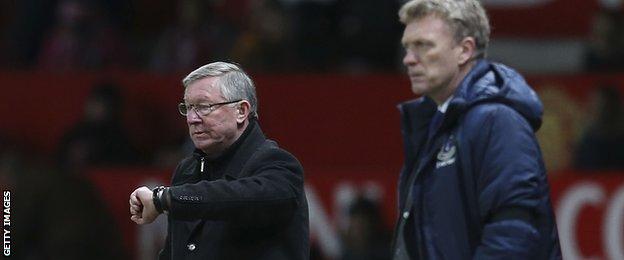 United's performance against Olympiakos in March only served to draw attention to the stark fact that Moyes had failed far too often to get last season's Premier League champions playing with the urgency and application so commonplace under Sir Alex Ferguson.
That morning in Mayfair, there was also a subtle but discernible change in the club's position.
Rather than dismiss questions about Moyes with the usual rhetoric that United allow their managers time, club officials refused to give any commitments about the Scot's future. Maybe they hoped the performance against Olympiakos would be the turning point.
In the end, it was just a blip in a miserable season during which the frailties of United's long-term succession planning have been laid bare.
For while Moyes - sacked by United on Tuesday after only 10 months in charge - will carry the can for the team's underperformance, his rigid coaching methods and failure to inspire or motivate his key players, United's owners - the Glazer family - must also be held accountable.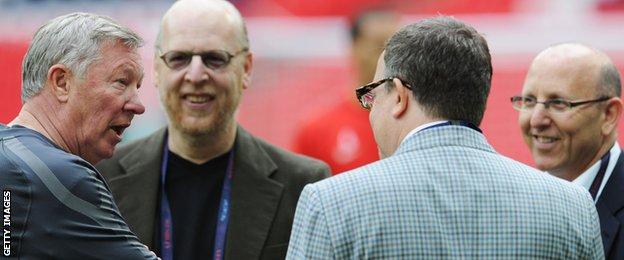 Was it right, for example, to allow Ferguson, despite all his achievements, to choose his successor?
What other major global business would allow an employee - admittedly a very successful and influential one - to handpick the person to take over from him?
By selecting a man in Ferguson's image, the club made the mistake of thinking Moyes could deliver the same magic.
But remember, the club Ferguson inherited in 1986 was in a major slump and very different to the United of today - a European super power and global brand owned by Americans, run by a former investment banker from London and with offices in Hong Kong and New York.
At the heart of all that, of course, is a football club.
And what the Glazers and executive vice-chairman Ed Woodward have finally come to realise is that, without success on the pitch, the rest of the ambitious business plan will quickly start to fall apart.
All of which makes you wonder how such a well-oiled commercial machine could have bodged the succession planning quite so badly.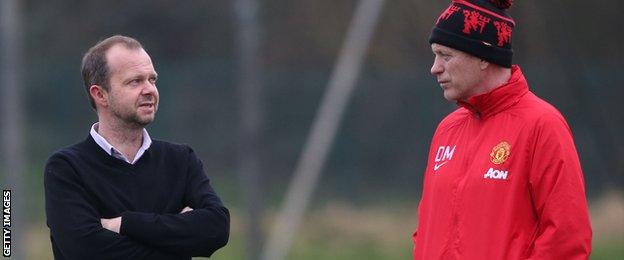 Sure, Ferguson's retirement had to be left to the last minute and finding a successor took some time.
But allowing former chief executive David Gill to stand down at the same time was a serious error, leaving the club without any senior continuity.
Had Gill stayed for one more season, it may have avoided the disastrous summer transfer window that left Moyes on the back foot before he had even started the season.
Faced with an even more critical summer in the transfer market this year, Woodward and the Glazers knew they had to make a decision.
Would they really back Moyes for the long term by handing him a transfer kitty worth as much as £100m to invest in rebuilding the squad?
Or would they decide giving all that money to him was too big a risk?
They have arrived at the latter conclusion.