Manchester Utd: Robbie Savage on how club can transform fortunes
Last updated on .From the section Football
Manchester United are searching for a new manager after the ill-fated reign of David Moyes was brought to an end, only 10 months after he succeeded Sir Alex Ferguson.
Netherlands coach Louis van Gaal, Borussia Dortmund boss Jurgen Klopp, Atletico Madrid's manager Diego Simeone and Paris St-Germain's Laurent Blanc have all been tipped as possible successors.
Player-coach Ryan Giggs could also put himself in contention after being placed in temporary charge.
But what does Moyes's successor have to do to turn around the fortunes of a club that will miss out on Champions League football for the first time since 1995? What are the priorities? Who needs to go? Who must stay?
Here, BBC Sport's Robbie Savage, a former FA Youth Cup winner with United, unveils his action plan to make the Red Devils a domestic and European force again.
Spend, spend, spend...
"This summer will be the most important transfer window in the club's history.
"Two seasons out of the Champions League would be ridiculous so it's vital the new manager is given money - and I'm not talking about just a few million.
"United are at a pivotal moment in terms of their future and the owners need to spend between £150m and £200m.

"The Glazer family have to invest in the team or risk going years winning little.
"People ask why would any decent player consider going to a club that won't be competing in the Champions League next season?
"But they will because I think they will only be out of Europe's top club competition for one season - as long as money is invested in the team."
Embrace the Class of '92
"David Moyes has been criticised for dispensing completely with Sir Alex Ferguson's trusted lieutenants.
"But the new man, when he is appointed, needs to use club servants such as Nicky Butt, Ryan Giggs and Paul Scholes to his advantage.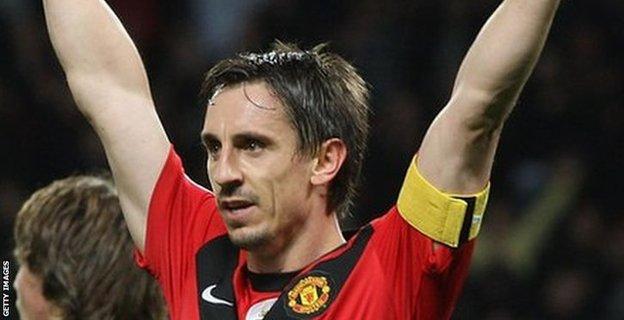 "Giggs, in my opinion, can be a successful manager in the future. But going forward it's such a huge transfer window for United that they need an experienced man at the helm.
"Instead, Giggs would make an excellent assistant to whoever is appointed. I'd keep Phil Neville, too, and move heaven and earth to bring back Gary Neville.
"United can look forward to the future with confidence if they build the hub of the club around these people, and bring in a figurehead."
Get rid of the dead wood
"Whoever is appointed faces a rebuilding job. And a major one at that. United need to get rid of 11 or 12 players as too many have under-performed.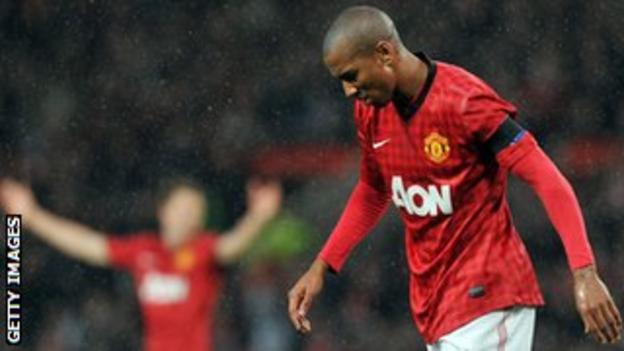 "We already know that Nemanja Vidic is going, while Rio Ferdinand and Giggs are 35 and 40 respectively, and are unlikely to be playing next season.
"Those who should be questioning themselves this season include Ashley Young, Tom Cleverley, Alexander Buttner, Chris Smalling, Marouane Fellaini, Anderson and Nani.
"I don't think any one of them would say they have performed consistently well this season."
Go back to playing the 'Manchester United way'
"There can be no excuse for the way United have gone from Premier League champions to seventh in the table, as well as failing to qualify for the Champions League. That's some demise.
"United have been dominant on the domestic and European stage playing a certain way - what's known as the Manchester United way.
"That's aggressive, dynamic, fast-moving football. It's what has endeared them to their fans over the years.
"You can't be a defensive-minded manager when you are in charge of United. The new man has to be aggressive in the way he sets up his team."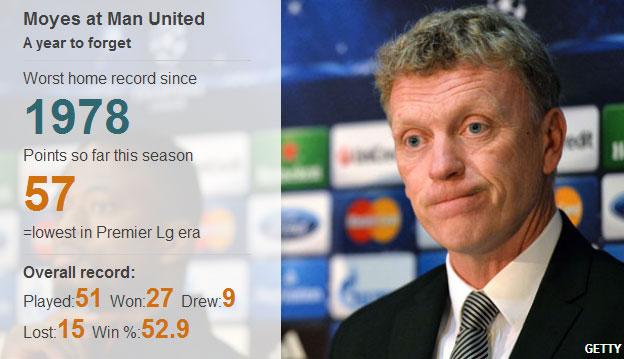 Bring back the fear factor
"I remember playing against them and if Roy Keane wasn't clattering you then Paul Scholes was. I don't see that in the Manchester United midfield now.
"The days when opposition teams feared looking at the faces of the United players in the Old Trafford tunnel before games have gone.
"It is still the Theatre of Dreams in terms of the facilities and the fact it can hold 75,000 fans. But in terms of the aura around the place, it's not there."
But it's not just on the pitch where United are a mess. . . .
"I'm not surprised that David Moyes has gone. The job was too big for him. But the way his departure has been handled by United, a huge club with a global fanbase, is a shambles.
"It was out in the open on Monday but it was not until the next day that the club confirmed it. That's not good enough for a club of United's stature.
"They need to stop the leaks. It just doesn't look good from the outside.
"Let's hope the appointment of a new manager heralds the dawn of a new era for United."
Robbie Savage was talking to BBC Sport's Neil Johnston.