Robbie Savage's Premier League awards
Last updated on .From the section Football
The Professional Footballers' Association held its annual awards ceremony on Sunday, with Luis Suarez named as its player of the year.
Here, BBC Sport pundit Robbie Savage hands out his own awards as we enter the closing stages of a dramatic Premier League season.
The former Wales midfielder includes a few categories not seen in the PFA ceremony, including "biggest flop" and "villain of the season".
Best player

I have to give honourable mentions to Yaya Toure of Manchester City, Chelsea winger Eden Hazard, Liverpool midfielder Jordan Henderson - who I think has been superb - and his team-mate Raheem Sterling, as well as Southampton playmaker Adam Lallana.
There are so many mentions for so many good players - what a Premier League season.
But ultimately I am going with Luis Suarez. His performances have been sensational, not only in scoring goals but in his work-rate, his desire, setting up goals, team play - he has been absolutely magnificent.
Did you know? Suarez is not only the top goalscorer in the Premier League but he also leads the assists chart with 12.
Biggest flop
I'll start with the £100m Spurs spent on all those replacements for Gareth Bale. All of them, with the exception of Christian Eriksen, are flops.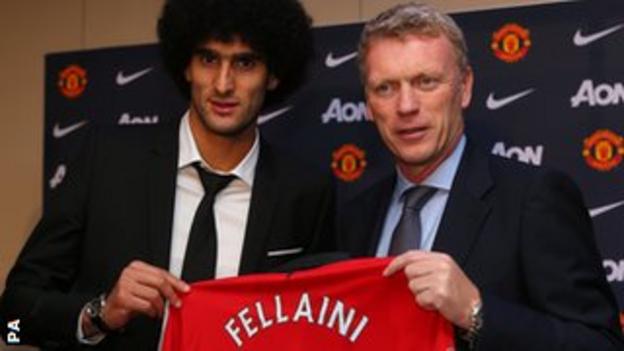 I'm also going to give a mention to Fernando Torres. I know he hasn't been bought recently but Chelsea paid £50m for him in January 2011 and, for his performances this year, I'd describe him as a flop.
But I'm going to go for Marouane Fellaini. He cost £27.5m, which is a lot of money for a guy on the last day of the transfer window. Maybe it is not his fault that he has been played out of position and that has not helped to get the best from him, but you have got to offer more in the red shirt of Manchester United.
Did you know? Fellaini has failed to score a goal, provide an assist or play a single through ball in 26 appearances for United this season.
Best buy
No doubt about it - Swansea striker Wilfried Bony. So many goals for him this year even though he has been in a relegation-threatened team. He has got a fantastic work ethic and his goals have saved them from the drop.

They had Michu last year and you wondered who could outdo him in terms of performances but Bony has undoubtedly been Swansea's best player and buy of the season.
Did you know? Bony has 13 Premier League goals this season, eight more than any other Swansea player.
Best manager
A big shout for Tony Pulis, who has done remarkably well at Crystal Palace. It is unbelievable that he has kept them up.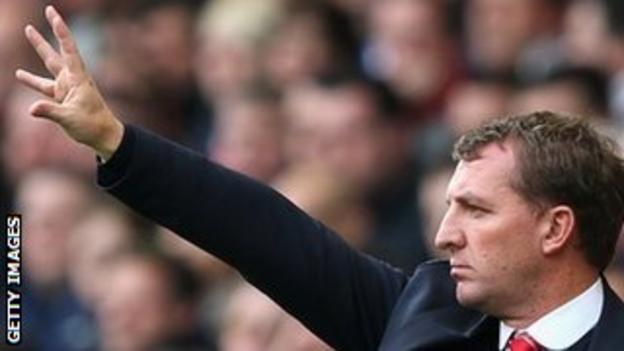 But, irrespective of whether Liverpool win the league or not, it has to be their manager Brendan Rodgers because of the way they play their football, the amount of goals they score and the way they move the ball.
I think they are going to win the league but, even if they don't, for the turnaround this year from last, it has to be Brendan Rodgers.
Did you know? Liverpool are the only team yet to lose any points from a winning position at home this season.
Villain of the season
No doubt in my mind whatsoever - Newcastle boss Alan Pardew. As a manager you cannot go around head-butting opposition players. It was a scandalous act.

He got punished with a seven-game ban, although I don't think it was enough. His team are underperforming so I am going to go for him.
Did you know? Newcastle have scored just 10 Premier League goals in 2014, fewer than any other side.
Best match
There are a couple of contenders. Firstly, Everton v Liverpool. It finished 3-3, was a great game and great entertainment. There was great desire in this derby.
But the one I am going for - because of what it meant at the time - is Liverpool v Manchester City. Liverpool won it 3-2. They went 2-0 up after a great start, showing great energy.
City got it back to 2-2 and David Silva just missed that chance when Aguero slid it across the box. Back came Liverpool and a mistake by City captain Vincent Kompany - of all people - allowed Philippe Coutinho to rifle a shot into the bottom corner. They had great character and desire, meaning Liverpool won 3-2 and that is why they are going to go on to win the Premier League.
Did you know? Liverpool have scored the most first-half goals (59) in the Premier League. Manchester City have scored the most second-half goals (50).