Premier League: Garth Crooks's Team of the Week

By Garth Crooks
Football Analyst
Last updated on .From the section Football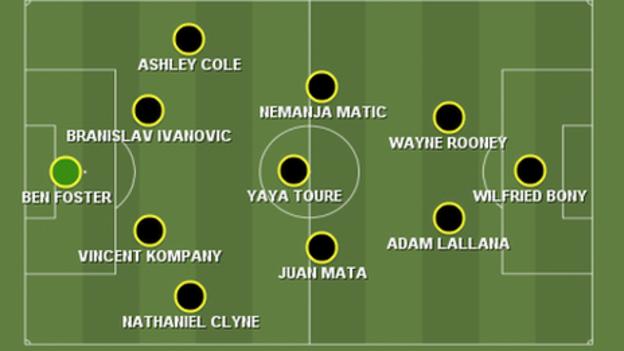 In another extraordinary weekend in the Premier League, Chelsea provided the latest twist in the title race as they beat Liverpool at Anfield.
Elsewhere, Fulham squandered a two-goal lead against Hull and remain firmly in relegation trouble along with 10-man Cardiff who were thrashed at Sunderland.
Tottenham maintained their push for a top-six spot by beating Stoke, Swansea secured safety with a drubbing of Aston Villa and it was a perfect end to a chaotic week for Ryan Giggs at Manchester United.
Take a look at my selections for Team of the Week.
GOALKEEPER - Ben Foster (West Bromwich Albion)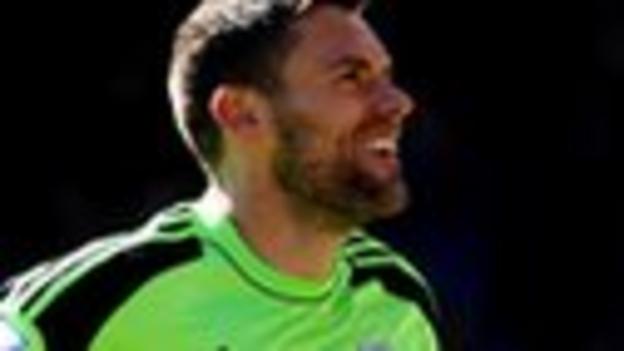 Ben made my Team of the Week earlier in the season but his performance against West Ham could not have come at a more crucial time for the Baggies.
West Brom's defence has been leaking goals at an alarming rate recently and a clean sheet has almost certainly saved them from a period in the Championship, and also manager Pepe Mel's job.
Did you know? Foster has saved six penalties in the Premier League since August 2010. No goalkeeper has been harder to beat from the spot.
DEFENDER - Nathaniel Clyne (Southampton)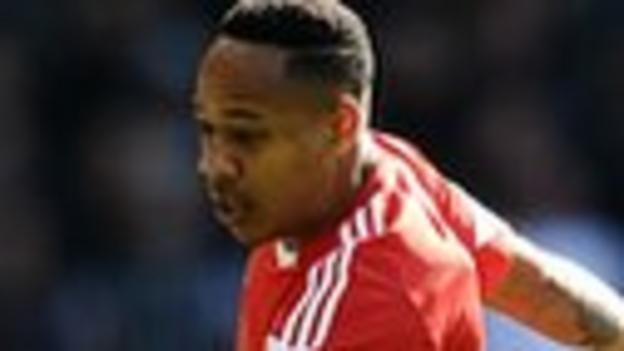 The Saints full-back has had something of a rollercoaster ride this season.
Injury and form have been the main culprits for any inconsistencies but, against an Everton side who appear to have run out of steam, Nathaniel Clyne went out of his way to remind Roberto Martinez that in order to qualify for the Champions League you have to beat teams with similar ambitions away from home. That takes courage and resilience.
On this showing it was the Saints who looked more like top-four candidates. The Toffees seem to have lost their flavour.
Did you know? With seven assists, Clyne is the fourth most creative defender in the Premier League. Only Patrice Evra, Aleksandar Kolarov and Leighton Baines have more.
DEFENDER - Branislav Ivanovic (Chelsea)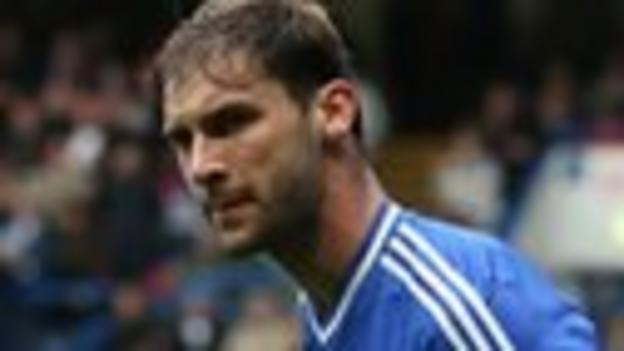 There have been some impressive performances by the likes of Petr Cech, Eden Hazard and John Terry but none have matched the consistency of Branislav Ivanovic this season. Against Liverpool he was Chelsea's rock.
Did you know? Ivanovic is one of only two defenders to have more than 10 goals and 10 assists in the Premier League since August 2009. Leighton Baines is the other.
DEFENDER - Vincent Kompany (Manchester City)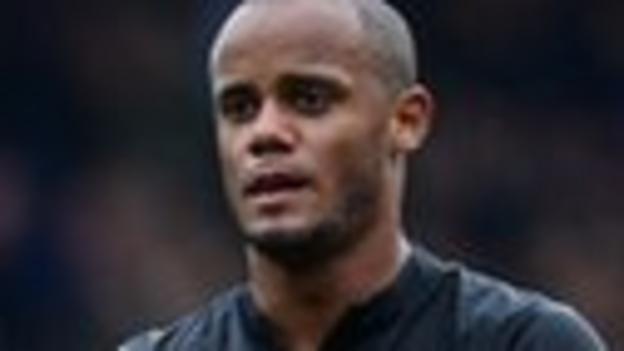 I do not know what happened to Vincent Kompany when City played Liverpool, and he wasn't much better against Sunderland either, so how refreshing to see the centre-back return to some sort of form against Crystal Palace. And not before time.
Did you know? Against Palace, Kompany equalled Manchester City's appearance record for a non-British or Irish player. With 178 outings, he is level with Sylvain Distin.
DEFENDER - Ashley Cole (Chelsea)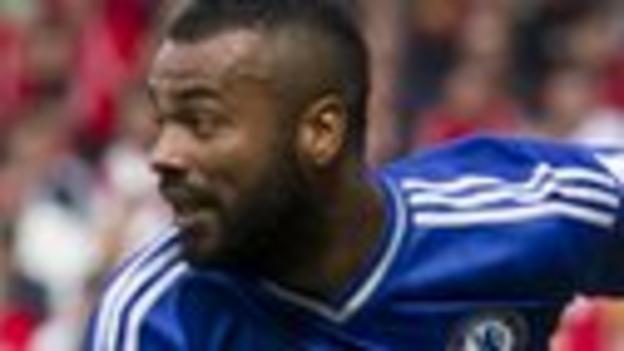 You have to doff your cap to Ashley Cole and the way he has come back into Jose Mourinho's starting 11.
I thought his performance in the Champions League against Atletico Madrid was outstanding but the way he used his experience and composure against Liverpool at Anfield was sensational.
Who else but Cole would have kicked Mamadou Sakho's header off the line? His form is a timely reminder to Roy Hodgson that the England coach must include the full-back in his World Cup squad.
Did you know? Chelsea have kept clean sheets in the last four league matches which Cole has started.
MIDFIELDER - Juan Mata (Manchester United)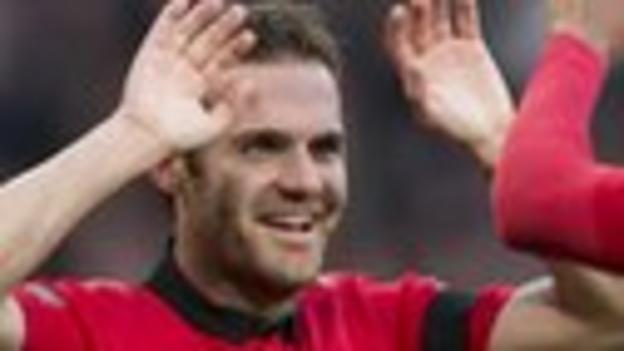 I thought Manchester United handled the departure David Moyes poorly but the way Ryan Giggs has coped with his first week in management has been nothing short of amazing.
To leave Juan Mata out of the starting line-up takes some bottle. To bring the lad off the bench, and for the player to slip into proceedings so brilliantly, reminded me of the days when Sir Alex Ferguson would occasionally leave out the likes of Cristiano Ronaldo, David Beckham and Ruud van Nistelrooy, yet demand a response when required.
United will do well to watch how Giggs performs over the next few weeks before they go charging into the managerial rat race. They may have stumbled upon something here.
Did you know? Mata became the first Manchester United substitute to score more than one goal in a game since Javier Hernandez against Aston Villa in November 2012.
MIDFIELDER - Yaya Toure (Manchester City)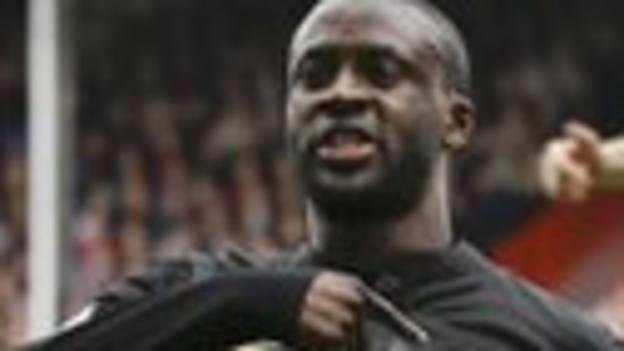 What a performance against Crystal Palace by the big man. The ball for Edin Dzeko's goal was sublime, the strike for City's second was sensational. If they do win the title, which they should do now, then Yaya must get the Football Writers' Player of the Year.
Did you know? On 19 goals, Toure is two short of the combined total of his first three seasons at Manchester City.
MIDFIELDER - Nemanja Matic (Chelsea)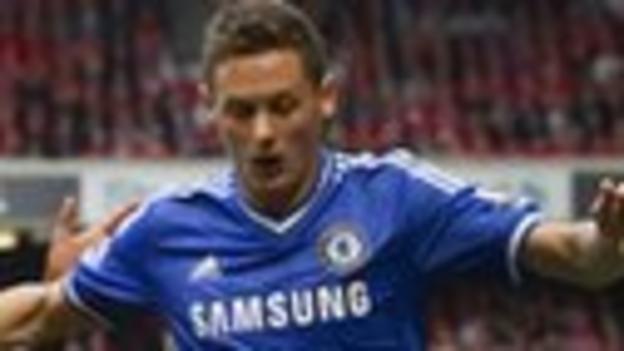 I've never got too hung up about tactics and believe if the players are good enough they will work it out. However, the way in which Jose Mourinho deploys Matic, particularly in important away fixtures, is genius.
He did it against Manchester City at the Etihad and again at Anfield. Matic was amazing defensively and a threat in attack. He hardly ever gets booked, runs forever and is incredibly competitive. Is there anything I have forgotten?
Did you know? Since the January transfer window closed, Matic has made 48 tackles. Only three players have made more.
FORWARD - Adam Lallana (Southampton)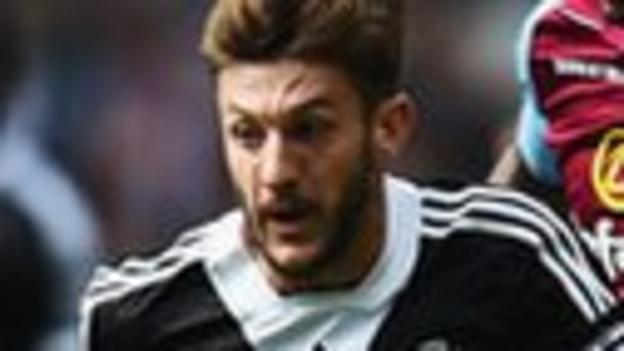 Just when I was beginning to think the English ball player was spiralling towards extinction, along comes a player like Adam Lallana.
I understand the culture of the British game is built on passion and commitment, in fact you cannot survive in the Premier League without it, but what a joy to see a home-grown player who possesses such flair and technique. He has bundles of both.
Did you know? Only Steven Gerrard has scored more goals from midfield than Lallana this season. The Saints man has nine in the league.
FORWARD - Wilfried Bony (Swansea)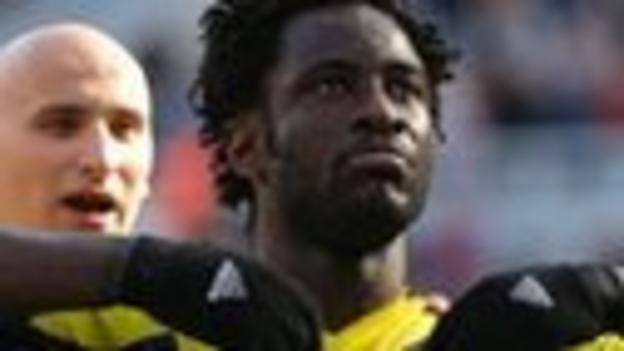 For the second week in succession, Wilfried Bony makes my team of the week. His performance destroyed any chance of Aston Villa staging a comeback after Gabriel Agbonlahor had equalised. His two goals have also plunged Paul Lambert's team into a relegation dogfight they will do well to survive.
Did you know? Bony needs three goals in Swansea's last two games to match Michu's total of 18 during his debut season for the club last year.
FORWARD - Wayne Rooney (Manchester United)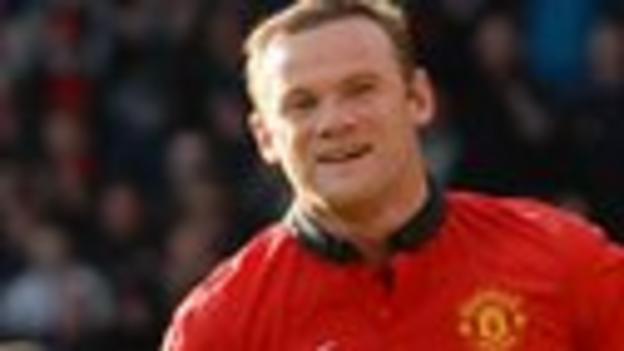 Two superb strikes by the England striker got Ryan Giggs's managerial career off to a magnificent start. Wayne Rooney's goals were not quite as emphatic as his post-match interview. He clearly feels that Giggs should be amongst the candidates for the job on a permanent basis.
Did you know? Rooney has scored or assisted 27 goals this season. Only in the 2011-12 campaign has he previously broke the 30 barrier.