Derby Makinka's children still seek answers over his death
By Farayi Mungazi & Ian Hughes
BBC Sport
Last updated on .From the section Football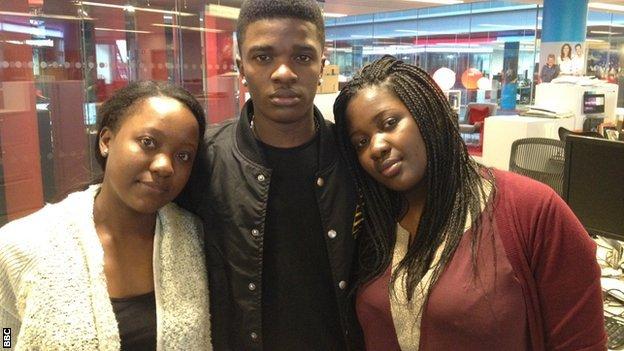 The children of Derby Makinka have vowed to fight on for answers about the air disaster that killed him and 29 others.
On 28 April, 1993, the plane carrying the Zambia national team to a World Cup qualifier in Senegal crashed into the sea off the coast of Gabon.
Derby, who was one of the most talented Zambian footballers of his generation, was one of 18 players who lost their lives.
His daughter Diana says she and her two siblings, Debbie and Debby, still do not know what caused the accident and have called on the Zambian government to make public any information it may have about the tragedy.
She told BBC Sport: "We do not know why our father died, why are we still waiting for a report? Why is the government not giving us that report?
"Somebody may say 'it has been 21 years, get over it' but not for us, every day is a reminder that our father is not here. It hurts every days that I do not know why my father is dead.
"In 50 years we will still feel this hurt. Even if I die, my children will fight to know why my father, their grandfather, died."
Diana has also questioned why Zambia Football Federation president Kalusha Bwalya, who was captain of the team in 1993 but was not on the ill-fated flight, has not done more to help the families of the deceased find answers.
She said: "You would think that with him having lost friends on that plane, maybe he would push for answers for us. But that has not happened, we are still no closer to knowing what happened."
Diana revealed that she is unable to think of football without feeling the loss of her father and said she was unable to celebrate when the Zambia team won the 2012 Africa Cup of Nations.
"I was crying when they won - watching them win was a painful reminder for us that our father is not here with us," she said.
"I would have fallen in love with football if I knew why my father died. I cannot think of the game without thinking of what it cost us, and for me that is enough for me to never want to think of football," she said.