Chelsea v Atletico Madrid: How Jose Mourinho got it wrong
Last updated on .From the section Football

In his regular BBC Sport tactics column, Robbie Savage looks at Chelsea's Champions League semi-final defeat by Atletico Madrid.
Individual errors cost Chelsea a place in the final but, for once, Jose Mourinho's tactics were also at fault.

Chelsea's win over Liverpool at Anfield on Sunday was an example of Mourinho getting his game-plan right.
I was at Stamford Bridge on Wednesday to see what happened when he made a wrong call.
Left flank lets Atletico in
Cesar Azpilicueta set up Chelsea's goal, so there was an obvious positive from playing him on the right side of their trio of attacking midfielders in a 4-2-3-1 formation, instead of his regular position at left-back.
In the first half, the Spaniard was playing as a second striker when Chelsea had the ball - staying high up the pitch and cutting in to join Fernando Torres very early, looking for knockdowns.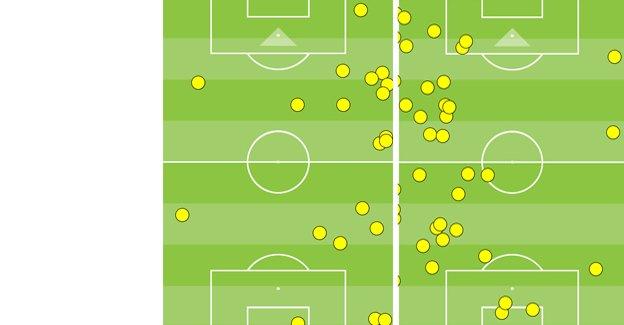 When Atletico had possession, he moved back wide and retreated down the right, acting as another defender ahead of Branislav Ivanovic.
That flank was solid. As we found out for Atletico's equaliser just before half-time, Chelsea's left side was not.
I don't know what Ashley Cole was doing when Tiago played his initial diagonal ball for Juanfran to run on to. For some reason Cole was in the middle of the area rather than at left-back and Eden Hazard did not track back.
The whole goal was a mess from Chelsea's point of view, because nobody cut out Juanfran's pull-back either.
Until they conceded, Chelsea looked in control of the tie. Atletico's goal turned out to be a blow that they never recovered from.
Chelsea chasing the game
Atletico's away goal meant that Chelsea were out unless they scored again. Because Chelsea needed to go looking for another goal, it also meant Atletico could threaten on the counter-attack.
But Chelsea's biggest problem was the way they looked at the start of the second half. It appeared Atletico's equaliser had also taken away all their confidence.
Mourinho reacted by making an attacking change, by bringing Samuel Eto'o on after 54 minutes.
It was a positive move and the right decision, but it worked against him when Eto'o conceded a penalty, moments after coming on.
The Chelsea manager insisted afterwards that the Blues were the better team until the spot-kick, that saw Diego Costa put Atletico 2-1 up, but the statistics do not back that up.
Chelsea v Atletico before Diego Costa's penalty put Atletico 2-1 ahead on 60 min

Chelsea

Atletico

1

Goals

1

7

Goal attempts

8

1

Shots on target

4

4

Shots off target

1

1

Blocked shots

3

4

Shots inside area

5

3

Shots outside area

3

1

Headers at goal

1

Stats: Opta
Mourinho also pointed at John Terry's header, which was brilliantly saved by Thibaut Courtois seconds before Atletico's penalty as the turning point of the tie.
I am not so sure. In the first half, it was pretty even. But from the start of the second half, Atletico were on top.
Yes, Chelsea did have that Terry chance, but Atletico had made a much more positive start to the second half, and looked far more dangerous.
The only thing Mourinho was right about was that, once Diego Costa scored from the spot to make it 2-1, there was no way back for Chelsea.
Azpilicueta, who had returned to left-back when Eto'o came on, was at fault for the third goal that put the result beyond doubt.
He was also guilty of switching off, but it did not make any difference to the outcome of the tie. By then, I think the Chelsea players knew the game was already gone.
No way through for the Blues
When the score was 0-0, we saw why Atletico are unbeaten in the Champions League this season and had not conceded in their previous six matches.
They had Costa and Adrian Lopez up front and, behind them, two banks of four players who were very difficult to break down.
There was no chance of Chelsea scoring on the counter-attack because Atletico always left four men back.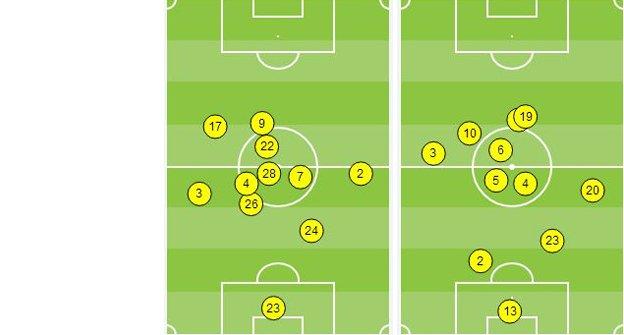 Fernando Torres was up front for the Blues and isolated from his team-mates but he always had plenty of company.
Even when Atletico were on the attack, Torres always had two men in front of him and two behind him - it was like he was being kept in a box.
The only time Torres found some space and made a run to the near post inside the Atletico box, he scored.
But that was also the sole occasion in the first hour where Chelsea really opened up the Spanish side in open play.
Could they have done more in attack aside from their set-pieces? Yes. Hazard struggled to make an impact on the left-hand side.
Atletico marked him tightly and he was the most fouled player in the game - but his performance summed up the way the last couple of months have gone for him.
Willian was playing in the number 10 position behind Torres, but they barely linked up at all in the 67 minutes that Torres was on the pitch, exchanging just four passes in total, two apiece.

But the biggest reason why Chelsea lacked an attacking threat was Atletico boss Diego Simeone. He was just as cautious when Atletico were 3-1 up and left four men back at all times, even for corners.
Atletico march on
With 15 minutes to go, and his team as good as through to the final, I saw Atletico's left-back Filipe Luis chase Gary Cahill down as he tried to clear the ball in the Chelsea area.
It was that sort of effort from all Atletico's players that epitomises Simeone's attitude, desire and work ethic.
There are no superstars in their team and no massive names, but they have some real talent in attack to go with their organisation at the back.
The way they kept the ball with quick-fire passing in triangles in the second half was a joy to watch. Make no mistake, the best team won.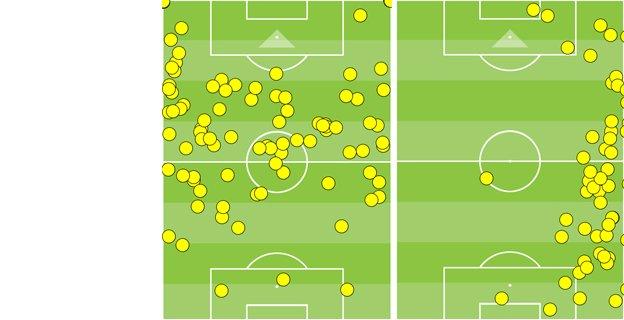 Koke had a fabulous game in midfield, making more touches than any other player on the pitch, finding pockets of space and picking out some fantastic passes. He looked sensational.
Juanfran's performance was a perfect example of what you want from a modern full-back, defending brilliantly but also turning into a right winger at times and causing Chelsea so many problems on the overlap.
What has been an outstanding season for Atletico could now turn into a spectacular one if they can do the double of La Liga and the Champions League.
For Chelsea and Mourinho, it looks like it will end with them empty-handed.
Robbie Savage was speaking to BBC Sport's Chris Bevan