Paris St-Germain's £167m deal fails Uefa financial fair play rules

By Richard Conway
BBC Radio 5 live sports news correspondent
Last updated on .From the section European Football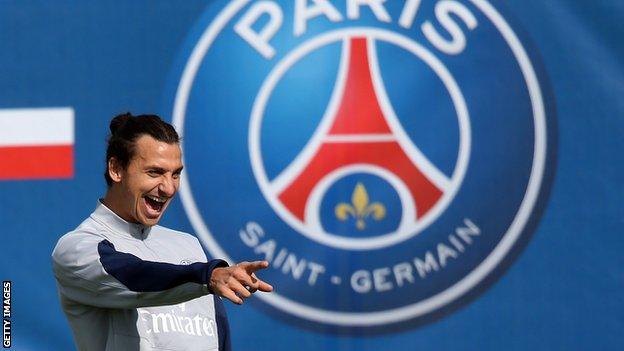 Paris St-Germain's £167m contract with the Qatar Tourism Authority was the reason the French club failed Uefa's financial fair play rules.
The sponsorship deal was deemed to have an unfair value by Uefa's independent investigation panel.
That means the Qatari-owned club, who reached the Champions League quarter-finals this season, exceeded allowed financial losses by a wide margin.
Under FFP, clubs are limited to losses of £37m over the past two years.
Clubs who fail the FFP test have been offered a settlement deal by the investigation panel, although the details remain unknown.
A mixture of financial and sporting sanctions is thought to be the most likely outcome, with large fines accompanied by possible restrictions on the number of players in a Champions League squad or its value the next season.
A two-day meeting of the Club Financial Control Body (CFCB) is under way, with an announcement expected in the next few days on which clubs have failed FFP and whether they have accepted a settlement.
Uefa president Michel Platini said last week he did not think a club would be banned from competing next season, one of the punishments the CFCB could apply.
Manchester City are the only English side to have broken FFP rules. Fewer than 20 clubs are believed to have breached the regulations.
PSG's deal with the Qatar Tourism Authority (QTA) is controversial because the club are owned by a sovereign wealth fund which invests Qatar's vast oil and gas wealth in overseas companies.
Given that the QTA is also a branch of the Qatari state, the deal between the two is deemed by Uefa to be a "related party transaction".
As such, the contract must be of a fair value and similar to other deals struck by clubs of a similar size.
In order to assess if it represents a fair value, Uefa has sought guidance from accountants, marketing experts and legal advisers.
Atletico Madrid's shirt sponsorship with the Azerbaijani tourism board is likely to have been used as one comparison.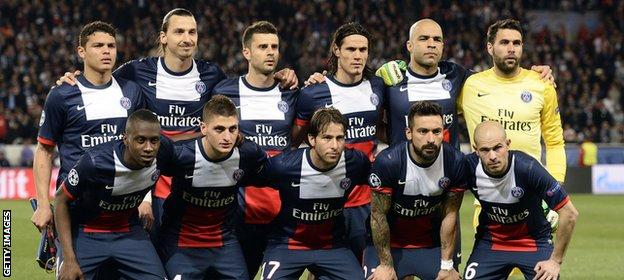 In addition to any sanctions, it is thought clubs that have failed will be given specific financial targets to attain.
Failure to adhere to them would likely then result in a much heavier penalty.
Since purchasing the club in 2012, PSG's Qatari owners, with effectively unlimited funds available, have spent huge sums on some of Europe's best players.
Over the past three years stars such as Edinson Cavani, Zlatan Ibrahimovich, Yohan Cabaye, Javier Pastore and Thiago Silva have joined for large transfer fees, with high wages.
Former England captain David Beckham was even tempted to make a brief half-season cameo appearance in 2013 before announcing his retirement.
PSG are believed to be intent on capitalising on the fact Paris is a one-club city and want to become one of the top 10 sporting brands in the world.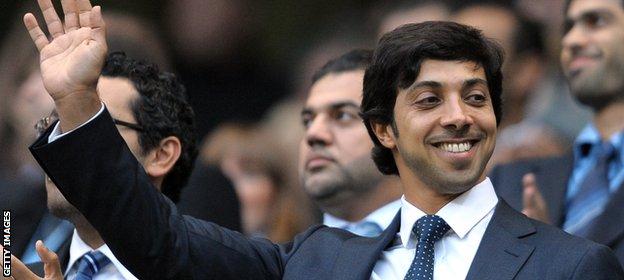 Just as Manchester City have argued in recent years, the club believe they had to spend heavily to compete with the giants of the European football.
The risk was felt by many within the game that the introduction of FFP would enable Europe's top clubs to entrench their positions and their income-generating capabilities.
PSG and other clubs decided to act before their owners were no longer able to make huge cash injections without consequence.
A large investment has also been put into PSG's stadium, the Parc de Princes, and the club are enthusiastic about their youth policy.
However, after failing FFP, PSG may have to adhere to strict financial guidelines which could impact on their ability to win the Champions League - something they think they can achieve within the next five seasons.