Premier League: Garth Crooks's Team of the Week

By Garth Crooks
Football Analyst
Last updated on .From the section Football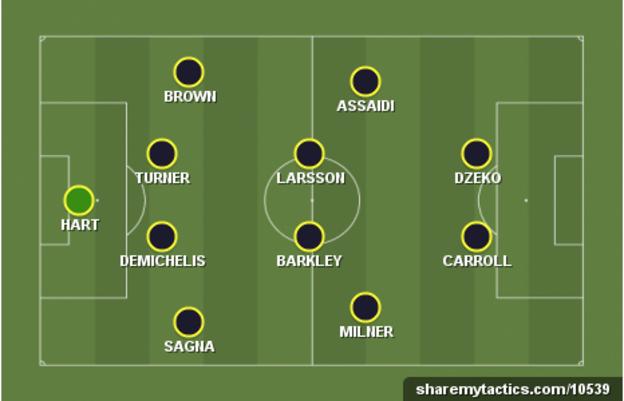 This season continues to surprise. Chelsea missed the opportunity to go top of the Premier League table after a battling Norwich held them to a draw, keeping alive their hopes of survival.
There was also an important win for Aston Villa against Hull at Villa Park. However, Cardiff and Fulham were relegated.
But who stood out in the Premier League this weekend? Here's my Team of the Week.
GOALKEEPER - Joe Hart (Manchester City)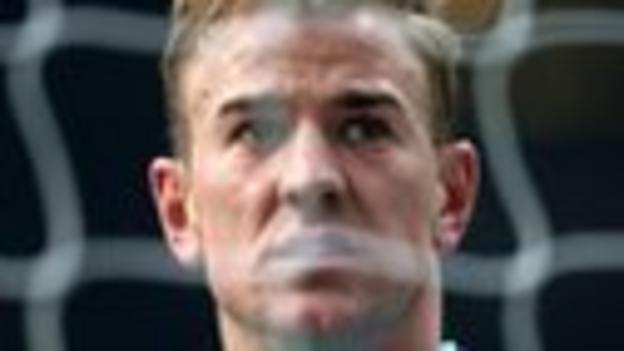 To have any chance of winning the league, your goalkeeper has to be capable of making world-class saves in season-defining games.
Joe Hart made two such saves against Everton, with his fingertip stop from Steven Naismith a title-winning one. Let's hope England's number one can take this form to this summer's World Cup, because I have a feeling Roy Hodgson is going to need him to.
Did you know? Hart has saved 70% of shots he has faced in the Premier League this season, the best record of any English goalkeeper.
DEFENDER - Bacary Sagna (Arsenal)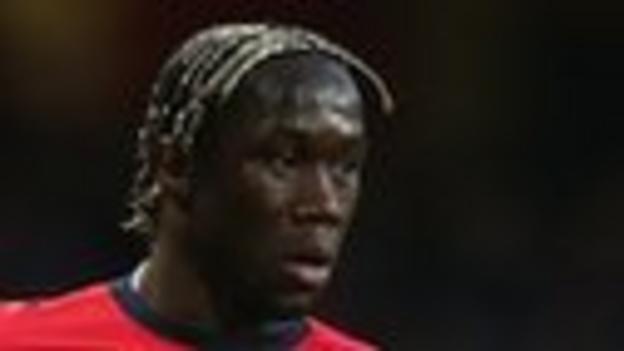 I hope for Arsenal's sake they can come to an agreement with Bacary Sagna over his contract, which expires in the summer.
There can't be many more dependable full-backs in the country. The France international's performance in the 1-0 win against West Brom, while not earth-shattering, had its normal high level of consistency. It's time manager Arsene Wenger put his hand in his pocket.
Did you know? Since making his Premier League debut in August 2007, Sagna has made 212 Premier League appearances for Arsenal, more than any other player in that time.
DEFENDER - Martin Demichelis (Manchester City)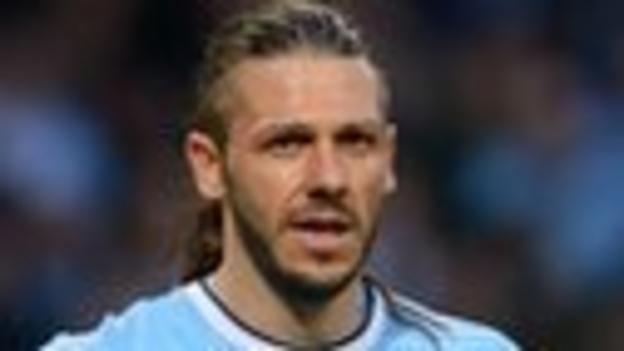 This player received an enormous amount of criticism in the first half of the season, but has since looked magnificent.
Against Everton, it was the Argentine who looked the more assured at the back, not his captain Vincent Kompany. The normally cool-headed Belgian still looks a little shaky after his mistake led to defeat at Liverpool.
Did you know? Demichelis has played every minute of Manchester City's past 16 Premier League matches.
DEFENDER - Michael Turner (Norwich)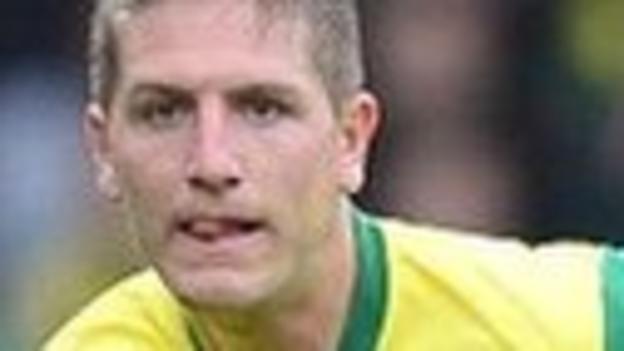 I must be honest, I didn't expect such a superb performance from Norwich at Stamford Bridge. Their back five fought like tigers, and Michael Turner was at the heart of it all.
If Norwich can defend like that in their last game of the season, against Arsenal at Carrow Road, they might survive.
Did you know? The Londoner has made 154 clearances this season. Of players to play 20-plus games for Norwich this season, he has made more clearances per game than anyone else.
DEFENDER - Wes Brown (Sunderland)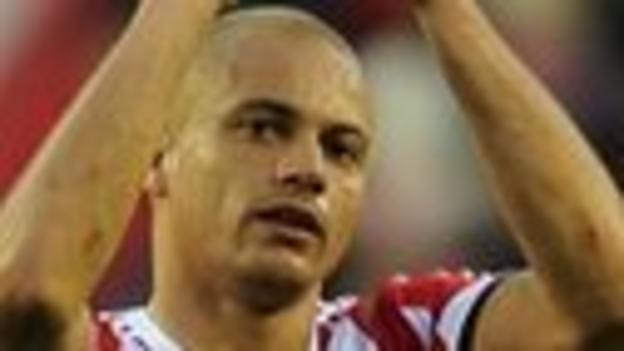 It took two title winners to stem the flow of Manchester United's attacks. Brown and his fellow centre-back John O'Shea were magnificent, and both were instrumental in providing stability and cohesion at the back.
However, it was Brown's performance which stood out. He is a player of undoubted talent who has, on occasion, showed a little recklessness, but not so against United. The lad played with passion and control, like a player with a point to prove.
Did you know? Sunderland have conceded just 1.3 goals per game when Brown has played in the Premier League this season, compared to 2.2 per game when the defender has been missing.
MIDFIELDER - James Milner (Manchester City)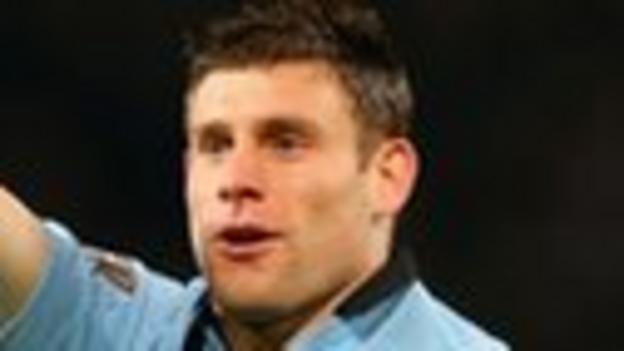 With Sergio Aguero and Yaya Toure limping off at Goodison Park, City needed a player they could depend on, but James Milner was much more than just dependable. His commitment and passion was just what the manager ordered.
He not only provided the perfect cross for Edin Dzeko to beautifully dispatch, but covered every blade of grass. Manager Manuel Pellegrini could not have had a better player in the ranks to ensure his team were not overrun by the Toffees.
Did you know? Milner has won 26 of his 29 tackles for City this season. It is the best success rate (90%) of any player to make five or more tackles for the club in 2013-14.
MIDFIELDER - Ross Barkley (Everton)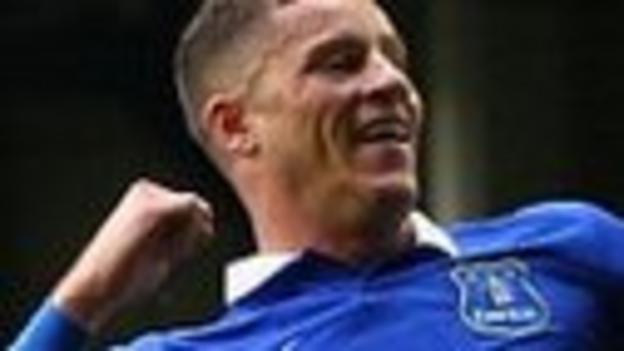 Anyone who seemed to know anything about football kept telling me that this kid is the real deal. Fellow pundit Kevin Kilbane told me about Barkley while on Final Score, when he netted a scorcher against Norwich at Carrow Road earlier in the season with his weaker left foot.
I was convinced Kilbane got it wrong, that Barkley was stronger on the left side - until I saw that wonder goal against City. The quality of the finish, against the champions-elect and against England's number one goalkeeper, was sensational. I admit it, Kilbane was right - Barkley is stronger on his right side.
Did you know? Barkley beat an opponent with nine dribbles against City, more than any other player in the Premier League over the weekend.
MIDFIELDER - Sebastian Larsson (Sunderland)
This was a weekend during which the players who were prepared to roll up their sleeves and put in a shift came out on top.
Such a performance came from Seb Larsson, whose superbly-taken winning goal against a tired-looking Manchester United was a fitting reward for the hard work he, and his team-mates, gave for the cause. Sunderland's dream of staying up is starting to look real.
Did you know? The Swede's winner at Old Trafford was his first goal in 45 Premier League appearances.
MIDFIELDER - Oussama Assaidi (Stoke)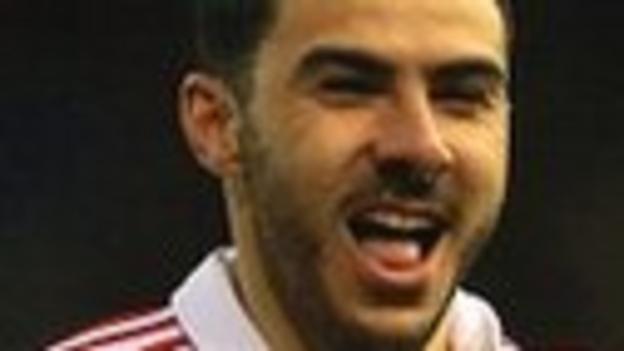 When Mark Hughes took over at Stoke, there was expectation for the team to perform like those entertaining sides seen at the Victoria Ground in the early '70s.
Hughes is not quite there yet, but a front three of Marko Arnautovic, Peter Odemwingie and Assaidi is enough to have any football fan singing. Against a lacklustre Fulham, Assaidi was the pick of the bunch.
Did you know? The winger, on loan from Liverpool, has completed 90 minutes in just one of his nine Premier League appearances in 2014.
STRIKER - Edin Dzeko (Manchester City)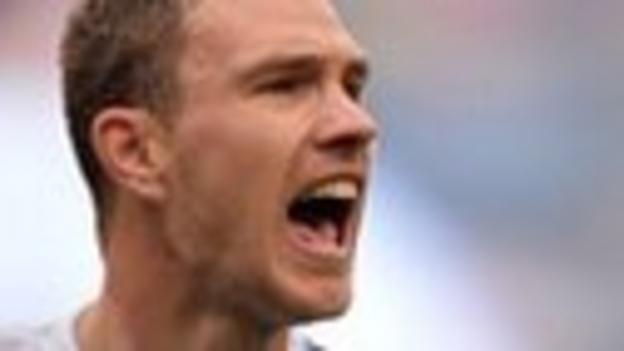 We often blame players for their lack of form, but seldom think managers have anything to do with such matters. Pellegrini has clearly instilled a belief in Edin Dzeko that his confrontational predecessor, Roberto Mancini, could not.
The Bosnia-Hercegovina striker has scored 26 goals in all competitions this season, and has led the line brilliantly. Indeed, Mancini could learn a thing or two from Mr Pellegrini.
Did you know? Dzeko scored his 14th Premier League goal of the season, equalling his highest tally in a single English top-flight campaign.
STRIKER - Andy Carroll (West Ham)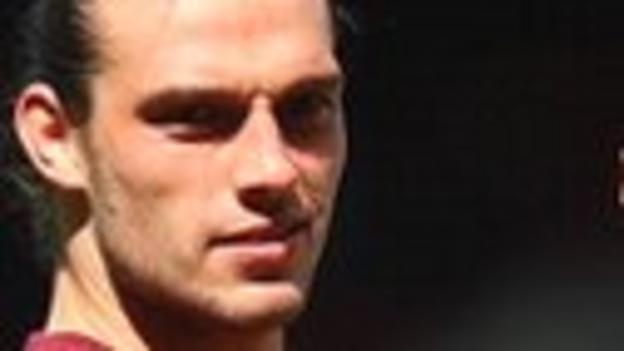 The debate as to whether Andy Carroll should be selected in England's World Cup squad has started. The Match of the Day boys, Alan Shearer and Danny Murphy, seem to think the striker has not done enough.
I don't normally disagree with either, but I think Carroll could provide a great alternative for Hodgson. He terrorised Tottenham, and manager Sam Allardyce must be pleased he's got his striker back to fitness before the end of the season.
Did you know? The former Liverpool striker made 12 touches in the opposition box, twice as many as any other player in West Ham's game against Spurs.