FA commission: State of English game right to be debated

By David Bond
BBC sports editor
Last updated on .From the section Football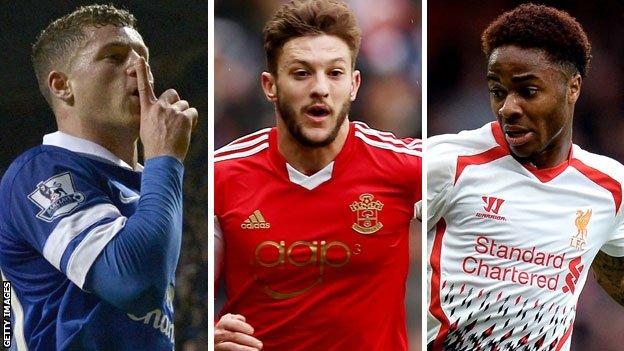 This is the first time I can remember an inquest being held into the shortcomings of English football before a ball has been kicked at a World Cup.
But Football Association chairman Greg Dyke is trying to get on the front foot early, sensing perhaps that Roy Hodgson's England team are unlikely to cause an upset in Brazil this summer.
Remember, Dyke was the man who was caught pretending to slit his throat after England were drawn in Group D alongside Italy, Uruguay and Costa Rica.
Yet even if Dyke might be accused of pessimism, few could deny it is right to have a debate about the state of English football.
Following England's second-round exit against Germany in South Africa four years ago, the Premier League made an attempt to address many of the criticisms directed at it by setting up the Elite Player Performance Programme.
After increasing investment in club academies and coaching, it says that the scheme, which is not even two years old, needs to be given time before implementing another shake-up.
All this coincided with the opening of the FA's own centre of excellence at St George's Park, yet Dyke still believes there is a case for going further.
Following more than 650 interviews with people across the game and more than six months of research, his special commission looking at the state of the English game has come up with four key recommendations focused on the development of players aged between 17 and 21:
To introduce a new league for Premier League B teams to sit in an as yet unconfirmed position in the English football pyramid

To establish closer links between Premier League sides and official feeder clubs in the lower leagues

To reform the work permit system, making it harder for players from outside the European Union to be given the chance to play here

To change the Premier League quota system for home-grown players
Each of these proposals is pointed at solving the most obvious problem for young English players, namely how they can get more opportunities to play in Premier League first teams that continue to be dominated by overseas talent.
The Premier League argues that it will serve no-one's interest if the quality of top-flight first teams is reduced to incorporate more English players.
In short, how will promising English talent really learn to play against the best if they are not proving themselves capable at the very highest level against the very best foreign stars?
Such restrictions will, the Premier League claims, drive the best foreign players into the arms of Spanish, Italian and French sides.
These arguments are not without merit and Premier League chief executive Richard Scudamore is right to point out that the blame cannot be solely laid at his door.
England have been waiting to win a second World Cup since 1966. The Premier League was only formed in 1992.
But what is self evident is that there is a need for more ambitious and radical thinking about the approach to developing English talent.
Statistics that show two thirds of Premier League teams are staffed by foreign players do not lie. Nor does England's disappointing showing in international tournaments over the last two decades.
The Premier League is the richest in the world and it is embarrassing that these resources are not being used to help England close the gap on other European nations such as Spain, Germany and France.
Dyke knows this. He also knows that the minute England exit the World Cup in Brazil, then the spotlight will turn on him and the FA.