Jimmy Spencer: Notts County striker signs new deal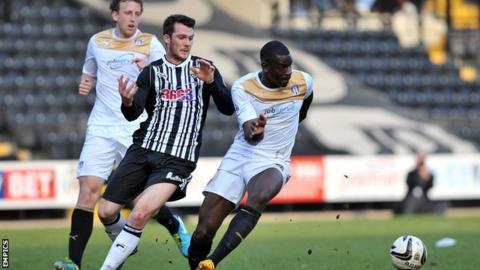 Notts County striker Jimmy Spencer has signed a two-year contract with the League One club.
Spencer joined on a short-term deal in February and scored five goals in 13 games to help County avoid relegation on the final day of the season.
The 22-year-old told BBC Radio Nottingham: "I wanted to get it done as soon as I'd finished the season, but it's done now.
"I'm happy, the club seem happy and I can look forward to next season."
He added: "It's actually been going on for a while, since the back end of last season so it feels like it's dragged on a bit."
Captain Alan Sheehan, Gary Liddle, Jamal Campbell-Ryce, Kyle Dixon and Jeremy Balmy have also been offered new contracts by the club.