Joss Labadie set to leave Torquay United after bite ban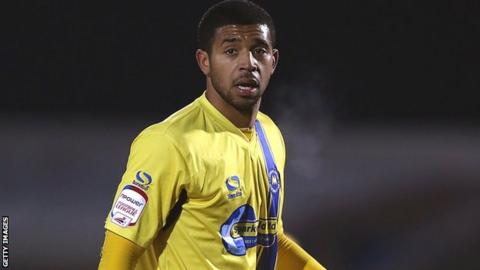 Torquay United manager Chris Hargreaves says it is unlikely he will offer midfielder Joss Labadie a new contract.
The 23-year-old was in March, having signed a deal to keep him at the club until the end of the season in January.
"It's unlikely that he will remain with the club," Hargreaves told BBC Sport.
"It's a really unfortunate situation and incident that happened, we lost a good player who would have no doubt helped in our fight."
Hargreaves says he has had little interest in any of the eight players currently on the Gulls' transfer list, while only Ashley Yeoman has agreed a new deal.
But the Torquay boss says he has secured the services in pre-season of four experienced trialists, as he looks to try and guide the Gulls out of the Conference Premier following relegation from League Two.
"I'm not going to name them because I don't want anyone else nipping in there and offering them contracts," Hargreaves said.
"But these lads have had good success in their careers and are prepared to start with us, if they end up signing they'll be four fantastic singings.
"Two have had quite a bit of League experience even though they're young, the other two are more experienced."