The Liberia FA wants Roberto Landi to return as coach
Last updated on .From the section Football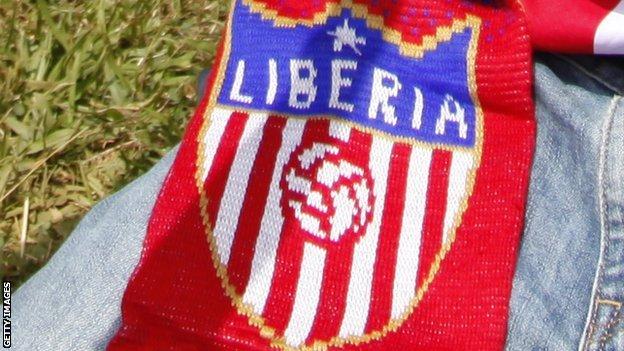 The Liberia Football Association plans to hold talks with Italian coach Roberto Landi about a possible return to take charge of Lone Star.
The 58-year-old claimed his contract had been terminated without just cause and lodged a complaint with football's world governing body Fifa.
On 15 January this year Fifa's Single Judge of the Players' Status Committee found in his favour and ordered the Liberian FA to pay outstanding remuneration plus compensation to Landis.
Fifa confirmed to BBC Sport that the findings of the decision were notified to the parties on 29 January 2014.
Four months later, it appears Landis could be back as Liberia coach - and in time for the second leg of their 2015 Africa Cup of Nations first round qualifier in Lesotho on the weekend of 31 May.
The Lone Star lead 1-0 from the first leg, thanks to a goal from captain Anthony Laffour in Monrovia on Sunday.
If Liberia can win the tie they will play the winner of between Kenya and Comoros Islands to decide who advances to Group C of the Nations Cup qualifiers.
Kenya also won their first leg 1-0 on Sunday in Nairobi.
Angola, Burkina Faso and Gabon have all been given byes into Group C.