AFC Bournemouth: Cherries announce season ticket hike
Last updated on .From the section Bournemouth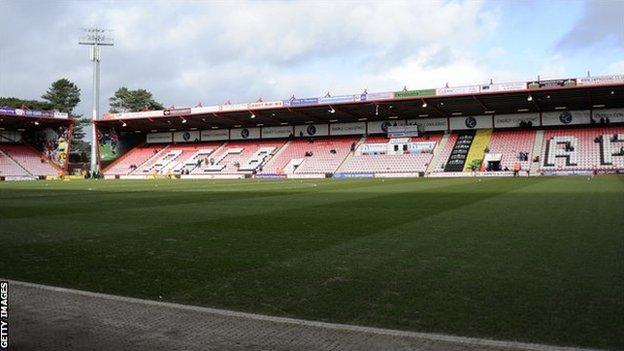 Bournemouth have announced significant increases to their season ticket prices for the 2014-15 Championship campaign.
The most expensive adult season ticket has risen from £550 to £660, while a family ticket is up from £600 to £720.
Bournemouth, who have posted losses of £15.3m, will now become one of the most expensive clubs to watch in the league.
"We do believe that the new season ticket prices represent really good value for money," Bournemouth chairman Jeff Mostyn told BBC Radio Solent.
"When you consider some of the leading clubs are going to be competing in the Championship alongside us."
Bournemouth achieved their highest-ever finish in the Football League this year, coming 10th in their first season back in the second tier, but with Financial Fair Play regulations to consider as well as the rising cost of player wages, Mostyn feels the increases, most of them around 20%, are justified.
"The football club has looked very carefully at the Financial Fair Play regulations and I think all of our supporters are fully aware, having had out accounts published, that we have got to try and balance the books," he said.
"Everything we are doing is for the benefit and future of the football club and in that we are trying to play our part. This last year we were very considerate with a small increase for the supporters as a show of respect for the good times and the bad times at the football club.
"Our owner and the board are determined to take this club into the Premier League and the only way we can try and balance the books is to look at our season ticket prices and commercial income."
The cheapest season ticket will increase from £400 to £480 and Mostyn says the club are hindered by the size of their Goldsands Stadium.
"We do have a massive disadvantage compared with our peers within the Championship in that we have the smallest stadium in the league," he said. "We only have 11,700 with segregation compared with 20,000 to 25,000 at some of the other Championship clubs.
"It is very easy for them to balance the books with cheap tickets in order to fill the ground, we don't have that luxury."