Southampton: Nicola Cortese on his St Mary's reign as chairman

Last updated on .From the section Southampton
Nicola Cortese soaks up the Milan sunshine, far from the troubles that ended his reign as Southampton chairman in January, far from the madding crowd.
Wearing a crisp white shirt, a sharp blue suit and a smile not often seen while he was at St Mary's, he is opening up for the first time since leaving the Premier League club five months ago.
"I can only look back at things in a positive way, but it is only when you step away that you realise how much you had to sacrifice," says the 45-year-old Italian.
"I am trying to catch up with those things. Some things I will never catch up on, but my children and my wife are happy to have me back."
We meet in a quiet corner of central Milan, a short stroll from the city's spectacular cathedral, a few miles from the footballing mecca of San Siro.
"Southampton became my life," he adds. "I was working seven days a week, 24 hours a day, whether I was in the office or not.
"When you work so intensively like that, you have to readjust your life when you stop. I found it tough for two, three days, but I am not someone who dwells on things. I don't have regrets."
He talks me through the final few days of his time in charge of Southampton. When had he known that the time had come to walk away?
"Christmas," he says. "I knew at Christmas time."
Had the players suspected something was not right? Had the club's manager, Mauricio Pochettino, known?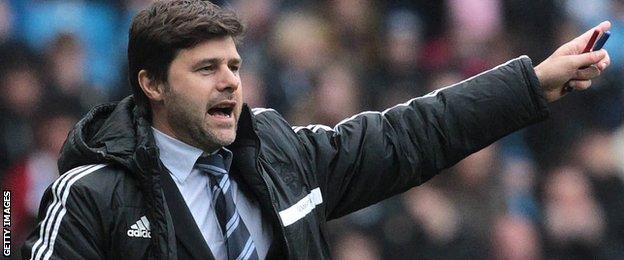 "Not directly," he says. "I am somebody whose emotions you can read in my face. I was worried that people would recognise something was not right, so I simply did not appear as often at the training ground.
"I kept my distance; I did not get as close, but doing that raised some question marks of its own."
The courtyard garden in which we meet hums to a soundtrack of impassioned chatter that all but drowns out the clinks of glass and cutlery as well as the nearby rumble of renovation work.
Cortese looks relaxed and content, but when I raise the subject of Southampton owner Katharina Liebherr, his answers become more carefully worded, more thoughtful.
He talks around the subject, never mentioning Liebherr by name, refusing to be drawn into criticism of her.
"I could not see a way forward together," he says. "As simple as that."
Cortese had helped to buy Saints for Katharina's father, Markus, in 2009, but when he died of a heart attack in August 2010, his daughter took control.
When I ask whether he could have done more to repair a working relationship that broke down irrevocably over a period of six months and more, he responds: "That is not a question for me to answer.
"I think I proved enough over five years. There wasn't anyone doubting what else we could have achieved."
Had he felt emotion at the way it ended? "I never allowed myself to be led by emotion," he says. "The emotions came afterwards."
Would he ever go back? "Never."
Since his departure, Cortese has been accused of leaving the club with £27m of unpaid transfer fees. Did he leave a financial mess behind? "I don't know what changed. Because on the day I left the financial situation looked quite brilliant. Everything we had done had been budgeted for."
What of Pochettino? Was there a moment on 15 January, the day he left, when he thought the manager might follow him out of the club?
"No," he says. "There was never any doubt about his future.
"There was no doubt in his mind as well. First of all, he was contractually bound, but he had a duty to stay."
Former Espanyol boss Pochettino had arrived 12 months earlier as the little-known Argentine to replace Nigel Adkins, a decision that attracted widespread scorn.
"I can't blame anyone who criticised me, but I have always felt that facts are stronger than words," says Cortese.
"The facts now prove that it was the right move.
"I didn't consider it to be a risk, even though everyone said it was going to be meltdown, that we were going to be relegated. I expected criticism.
"I replaced an English manager who gave us two promotions with someone no-one had heard of and who didn't speak English.
"Nigel did a good job. It was just that we weren't progressing further. For any business, especially a football club, if you don't have progression and you are standing still, you risk failure. We had to move on."
Cortese explains what he had to do.
"As a club, we had a clear philosophy set, how we believed we could be successful in the Premier League, the way we wanted to play," he says.
"That wasn't set the day Mauricio came in - that was set in April 2012. That made it easier for me because I knew what I was looking for when we made the change.
"When I spoke to Mauricio, I was 100% convinced it was going to work."
Decisions such as the one to sack Adkins prompted some to describe Cortese as a ruthless chairman who did not understand the game.
"There were some critics who were characterising me as something I wasn't," he says. "You always think that might affect your family.
"While I was somehow a public person, I didn't like being a public person. I wasn't constantly in the press telling people about what we were doing, the way we were doing things.
"I put all my energy to what we were doing within, not outside. In the future, I may be more open but it is not natural for me."
Another criticism was that he was too powerful.
"Maybe," he says. "But when I joined the club I had to do that to convince people to follow me.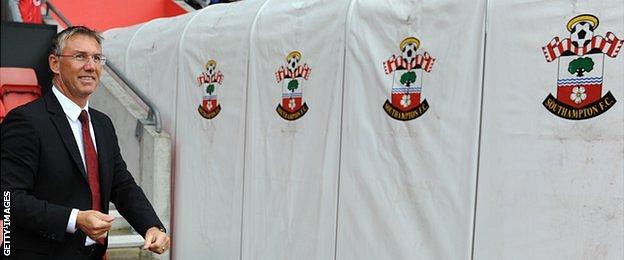 "After we got to the Premier League, I could have said anything and the staff would have followed me, but until then there was no evidence."
So what was the future for a club that he joined in the lower reaches of League One?
"Once we got promoted to the Premier League in 2012, we started a new five-year plan," he says.
"We were 18 months into that. We had an exciting team, not only this season but for next season.
"The question for us was not if we could win the Premier League but how."
He adds: "If you don't think of winning the league, you will never even get close or get close to getting into the Champions League.
"I am a believer that it is not the money alone that makes the difference. We didn't have the resources that other clubs have. We had to be smarter, find different ways."
Attention to detail and marginal gains were one such way.
"It is about perception," says Cortese. "It is about what people see every day when they come to work. Is the road wiped? Is it clean? Or do they have to walk through mud or a construction site?
"I am a perfectionist; I always believed that little things made a big difference."
Would he ever be able to transplant his success at Southampton to another club?
"I don't think there is another Southampton to be done, but there are opportunities at every club," he says.
"I know I will get into running a football club. I can't tell you the details at this moment. I am in Milan because I like Milan, but everyone who knows me knows I am most interested in the Premier League."
So can we expect to see him back in football soon? "Maybe," he says with a smile. When I suggest he looks like he knows something, he simply responds "maybe".