Motherwell urge uptake on community ownership
Last updated on .From the section Football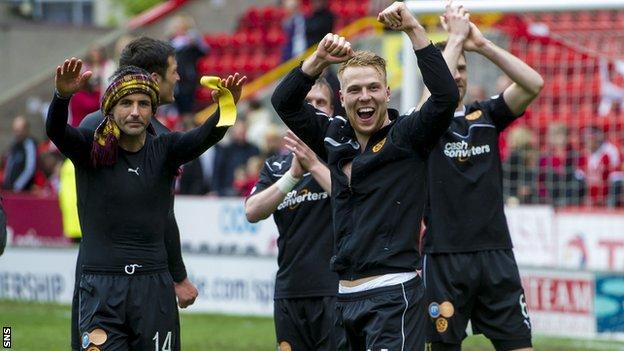 Motherwell's board say the club will need to seek new investors if fans do not manage to raise enough money for a community ownership model by November.
The Well Society have so far managed to raise £450,000 of the £800,000 target.
The club continue to make financial losses, due in part to home attendances not being as strong as expected.
"We urge all fans to recognise the reality of the financial situation and to do anything they can to assist the club urgently," the club said.
"We recognise that our on-the-field success and the generally positive culture and atmosphere at the club has meant that there is no perception of 'crisis' and therefore no imperative or urgency for many otherwise deeply loyal supporters to join.
"While we are not yet at a 'crisis' position, we are flagging that we require to take action now to ensure the continued financial stability of the club. This action will either mean a substantial increase in resources towards our reserve or a very substantial reduction in our expenditure plans.
"This latter route would have the inevitable impact of diminishing our competitive capabilities on the field and creating a negative financial spiral. The consequences of this latter route are only too familiar to all supporters of the game in Scotland."
Stuart McCall's side finished second in the Scottish Premiership, ensuring a place in next term's Europa League qualifiers - the club's third straight entry to the competition.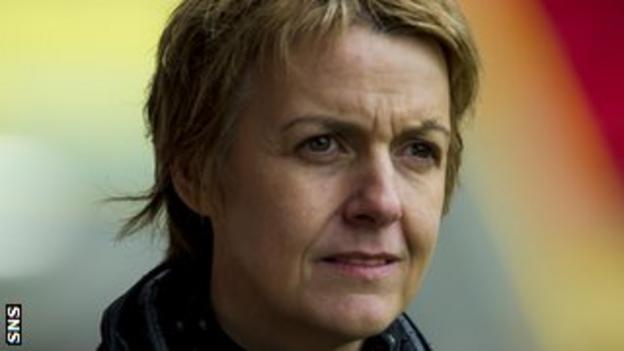 Moves towards community ownership began in 2011 when John Boyle relinquished his majority shareholding.
Losses of £600,000 and £184,000 were made in the previous two seasons and the club expect "a loss moderately in excess of five figures" for season 2013-14.
It was recently announced that chief executive Leeann Dempster would be leaving Fir Park to join Hibernian, with Alan Burrows promoted from head of communications to general manager.
And the Motherwell statement added: "The board of directors continue to believe that the Well Society can achieve its stated aim of raising sufficient capital to acquire and run the club on a sustainable basis.
"If the target figure of £800,000 is achieved by November 2014 the plan of fan ownership can be a reality. This can only happen if those who support this aim act now by joining or contributing further to the society."