Richard Scudamore should have gone - Victoria Pendleton
Last updated on .From the section Football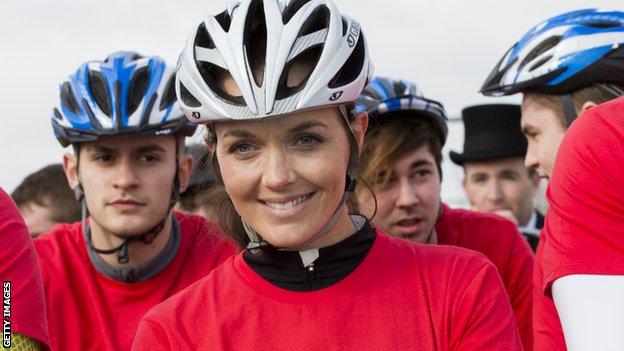 Premier League chief executive Richard Scudamore should have been sacked for sending sexist emails, says Olympic cycling champion Victoria Pendleton.
Scudamore, 54, kept his job after his employers decided on Monday that "no further disciplinary action was required or justified".
Pendleton, 33, said: "He basically just stuck his foot right in, like a stupid fool. He lost a lot of credibility.
"It's as disappointing as it is to be racist."
Scudamore, who has led the Premier League since 1999, sent messages which referred to women in derogatory terms, contained sexual innuendos and jokes about "female irrationality".
Pendleton, who retired after winning gold in the keirin at London 2012, added: "Someone of his position and reputation, if he has those thoughts they should only stay way, way, way within his own head.
"I think if you make such comments you should be fired or worse. Instantly.
"You fire them and you never, ever again re-employ them in a role of that stature, nature or importance."