Survey shows players believe match-fixing is rare in Britain
Last updated on .From the section Football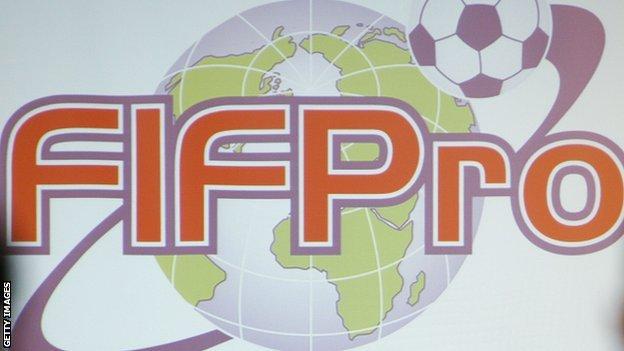 Footballers in England do not believe the game has been affected by match-fixing, according to a survey conducted by international players' union FIFPro.
Over 1,500 players from eight countries - England, Scotland, Finland, Greece, Hungary, Italy, Romania and Slovenia - submitted responses to a questionnaire.
None of the 121 respondents from England had been approached in the last 12 months to fix a game.
Sixty six of the survey's respondents were Premier League players.
The results of the survey were made public on the day the National Crime Agency warned the Scottish Football Association about a match-fixing threat to Wednesday's friendly against Nigeria.
The questionnaire asked the players to share their knowledge of approaches to fix matches, the sharing of inside information, the extent of fixing in the game and the betting rules that applied to them.
Other assessments included their practice in reporting approaches, their likelihood to report information and their own betting practice.
Every player in English football questioned said they had not played in a game that has since been identified as fixed, nor had they been approached in the past 12 months to fix a match, nor did they believe one or more games have been fixed in that period.
In England, the survey concluded betting against the rules by players was the primary threat to integrity in the game, with nine of 111 players who responded to the question stating that they had gambled on matches.
Of the 103 respondents in Scotland, one player said he had played in a game that has since been identified as fixed, and one stated that he had been approached in the past 12 months to fix a match, but did not report it.
Of the 84 players in Scotland who responded to the question, 27 said they had bet on matches.
As part of the "Don't Fix It" campaign, spearheaded by FIFPro, European football's governing body Uefa and the compilers of the study, Birkbeck University in London, a "good practice guide" will be distributed next week to all associations.
Dr Andrew Harvey, of the Birkbeck Sport Business Centre, said: "This survey was the first large-scale attempt to ascertain the views of current players in regards to match-fixing.
"The objective was to better understand the issues that lead to match-fixing, in order to use this knowledge to define the prevention and education programme."