World Cup 2014: England should play like Liverpool - Paul Scholes
Last updated on .From the section 2014 Fifa World Cup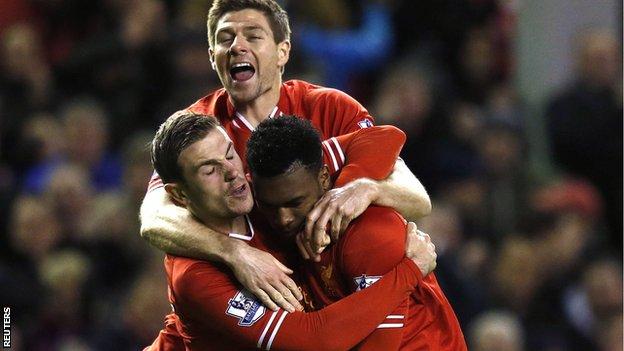 Manchester United legend Paul Scholes has urged England boss Roy Hodgson to emulate Liverpool's attacking style of play at the World Cup in Brazil.
Scholes said Liverpool's "swagger" this season, in which they fell just short of a first league title since 1990, reminded him of "United at their best".
"It would be refreshing for England to adopt Liverpool's attacking mentality," said Scholes.
"That means four - and possibly five - Liverpool players in the starting XI."
Liverpool, rejuvenated under manager Brendan Rodgers, scored 101 goals in the league this season as they finished just two points adrift of champions Manchester City.
They topped the table with three matches to go but faltered to let City claim their second title in three years.
Nevertheless, Liverpool's performances impressed Scholes.
"The thing I admired most was the swagger of their play and how they terrorised opponents, which reminded me of United at their best," he wrote in a blog for bookmakers Paddy Power.
At the heart of Liverpool's rise were captain Steven Gerrard, Daniel Sturridge, Raheem Sterling, Jordan Henderson and Glen Johnson, who are all in Hodgson's 23-man squad.
"I'd definitely start with Gerrard, Sturridge, Henderson and Sterling," said Scholes. "The question mark is Johnson at right-back."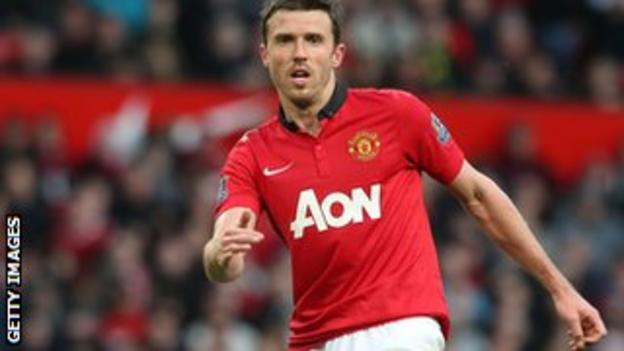 The former England midfielder felt ex-United team-mate Phil Jones was a serious rival to Johnson, but admitted the Liverpool defender was "a touch better going forward".
England were heavily criticised for their performances at the 2010 World Cup in South Africa, as they laboured through the group stage - including a desperate 0-0 draw with Algeria - before being comprehensively beaten by a vibrant Germany in the last 16.
"2010 was so negative with boring draws. Nothing seemed to happen," said Scholes.
"England fans would rather 3-3 games than dull 0-0 draws. I'd love to see Roy be brave enough to play like Liverpool [or Manchester United teams of the past]."
Scholes said Hodgson's decision to exclude Michael Carrick from the squad was an error, though, claiming that the Manchester United player offered the best alternative to Gerrard in a deep-lying midfield position.
"If there's an injury to Gerrard, nobody jumps out to replace him," said Scholes, who made 66 appearances for England.
"I don't see Henderson, Frank Lampard or Jack Wilshere playing Gerrard's role. England's success in the group stages hinge on Gerrard staying fit."
England kick off their Group D campaign against Italy on 14 June, before tackling Uruguay five days later and Costa Rica on 24 June.
Scholes also voiced his opinion on Yaya Toure's recent complaints about a perceived lack of respect shown him by the club's owners on the day of his 31st birthday.
"It was comical," said the 39-year-old. "It's quite embarrassing, really. I can't remember Man United players acting like this."