Swindon Town: Lee Power and Jed McCrory set for High Court
Last updated on .From the section Football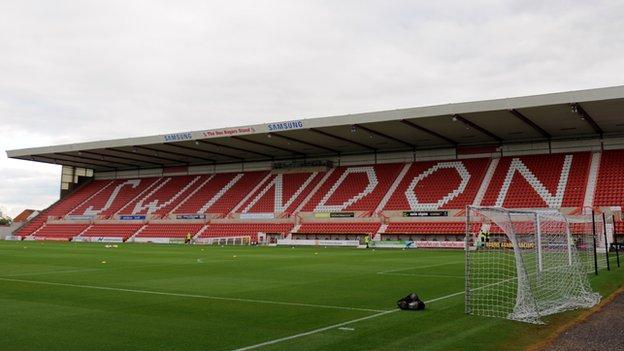 Swindon Town's ongoing boardroom battle is set to be resolved at a High Court hearing set for 26 June.
Ex-owner and chairman Jed McCrory and his Seebeck 87 limited consortium are in dispute over the way the club was taken over in December by Swinton Reds 20 - led by current owner Lee Power.
The outcome of the hearing should decide the ultimate ownership of the League One club.
The two parties previously met in court in April, but the case was adjourned.
McCrory's consortium bought a 99% shareholding in Swindon from Andrew Black in February 2013.
Power came in as a director and part-owner two months later and his Swinton Reds 20 company assumed control six months ago, with the 41-year-old former Norwich player named chairman.