Wycombe Wanderers: GT3 champion joins board
Last updated on .From the section Football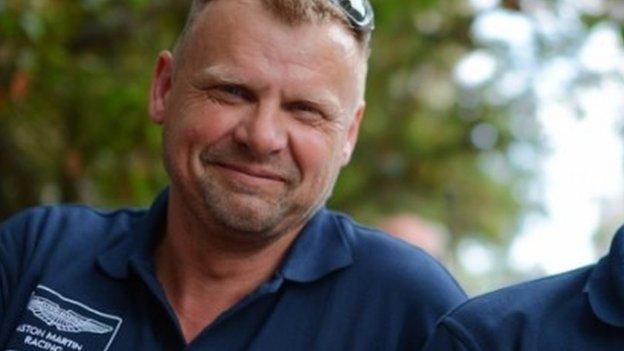 Reigning British GT3 champion Andrew Howard has joined the Wycombe Wanderers board in a commercial role.
Howard, 50, is the owner of local ice cream company Beechdean Dairy Farmhouse and founder of Beechdean Motorsport.
He won the British GT3 title last year in an Aston Martin V12 Vantage.
"There has been a tremendous amount of hard work done over the last couple of years and I am looking forward to being part of the development and growth going forward," he said.
Wycombe chairman Don Woodward added: "Having Andrew join the board gives us a better balance and allows the further development and growth of the club.
"This is a very exciting appointment and we all look forward to working closely with Andrew."