Leeds United: Massimo Cellino claims Cagliari sale has collapsed
Last updated on .From the section European Football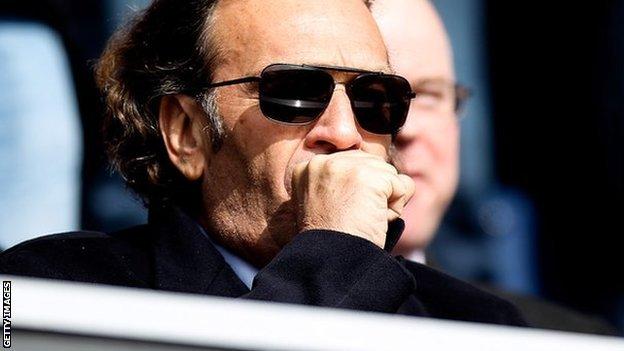 The sale of Italian side Cagliari to an American investment group has fallen through, according to owner Massimo Cellino.
"There is no American investment group interested in buying Cagliari," Cellino told Italian newspaper Unione Sarda.
He bought Cagliari in 1992.
Cellino added: "I have not seen or heard from anyone since last Wednesday's meeting with Silvestrone and Dan Meis in Miami.
"No down payment of €10m has been received.
"I only decided to meet Silvestrone because I was asked by a number of fans to do so.
"I always had the impression that Silvestrone was just representing himself and not a group."
Cagliari, who have been in the Italian top flight since 2004, finished 15th last season.
Cellino has previously indicated that he can only run one club and that his priority is Leeds United.