Premier League chief Richard Scudamore to have heart surgery
Last updated on .From the section Football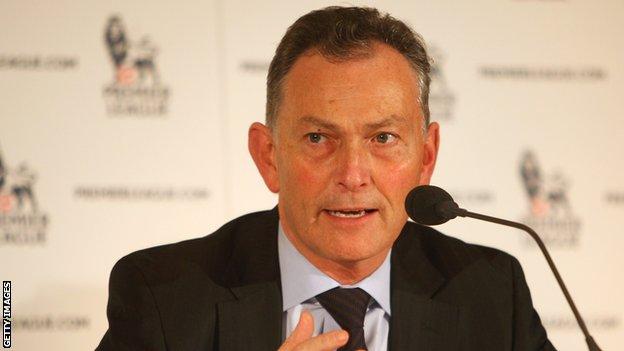 Premier League chief executive Richard Scudamore is to undergo a "routine" heart operation - but plans to be back in his role by the start of the season.
Scudamore, 54, will go into hospital next week for a planned procedure to correct genetically defective valves.
He will reduce his workload temporarily after the operation but will return to the office at the end of July.
The Premier League said the timing is to minimise impact on its "running and decision-making capability".
A statement added: "Both the clubs and the Premier League staff wish him a successful operation and a speedy recovery."
Last month, Scudamore was criticised over leaked sexist emails which referred to women in derogatory terms and contained sexual innuendos and jokes.
The Football Association condemned the "totally inappropriate" nature of the emails, but decided not to take any action against Scudamore's "private communications".