Qatar 2022: SFA waits to make 'informed' view after Murphy call
Last updated on .From the section Football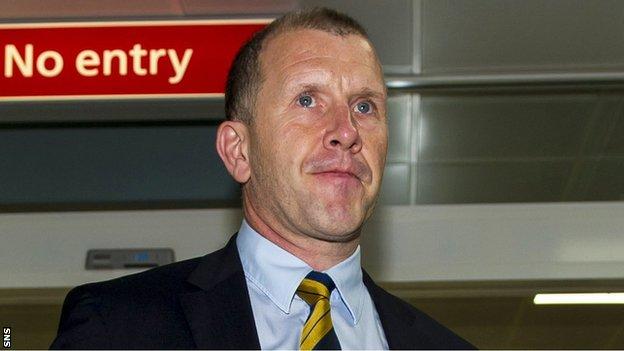 The Scottish Football Association will await the outcome of a Fifa review before making "more informed comments" on the 2022 World Cup in Qatar.
Sponsor Sony has urged Fifa to carry out an "appropriate investigation".
SFA chief executive Stewart Regan expects the matter to be discussed at the Fifa Congress.
"After which time we will be better placed to comment," he explained on the SFA website.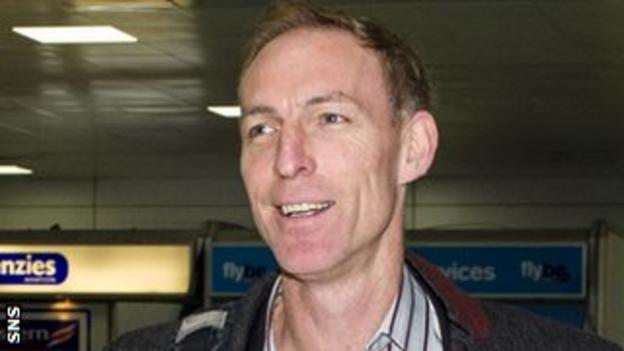 "I have had discussions with Shona Robison, cabinet secretary for the Commonwealth Games, sport, equalities and pensioners' rights, and this culminated in a letter to the Qatar authorities offering practical support in areas like major event management, given Scotland's expertise in this area.
"The Qatar FA have already issued a statement acknowledging they have challenges in improving the conditions for workers in the country.
"They are facing a number of cultural issues, but they are trying to address them, which is why we offer practical support, not public soundbites.
"With respect to the allegations of corruption relating to the Fifa World Cup 2022 bid process, we have made our feelings known on this matter - if any wrongdoing in the awarding of the World Cup to Qatar is proven then there must be a re-draw.
"However, it is important to consider all the evidence and the results of Fifa's own review by their ethics committee before this matter can be concluded.
"I would hope more information will be made available this week, at which point we might be in a better place to make more informed comments."