Caf assembly blasts corruption claims
Last updated on .From the section Football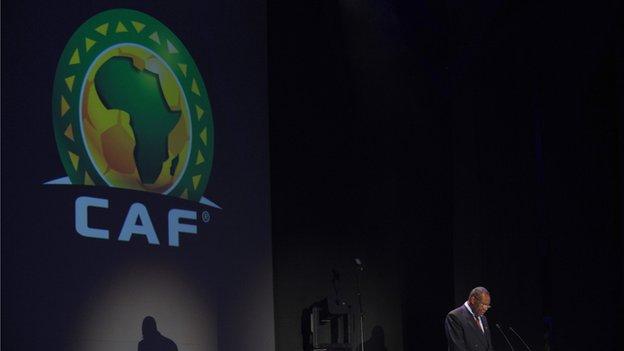 The general assembly of the Confederation of African football has condemned recent allegations of corruption against some of its members.
The assembly at a meeting in Sao Paulo also urged the executive committee of Caf to file law suits if necessary.
The strongly worded resolution urged "that the authors of this smearing and defamatory campaign against African football leaders are brought to book".
Reports initially published in the British newspaper the Sunday Times claim football association bosses from across Africa received money from disgraced Qatari football official Mohamed Bin Hammam.
The response from the Caf assembly also declared "its total and unreserved support to all wrongfully incriminated Africans".
"[We] Condemn the strategy of using African sport movements and its leaders as scapegoats by those who are trying at all cost to acquire a good conscience for themselves."
The alleged payments have been linked to Qatar's bidding process for the hosting of the 2022 World Cup.
The president of football's world governing body Sepp Blatter has said Fifa will rule on the validity of the bidding process for the 2018 and 2022 World Cups in September or October.
Caf president Issa Hayatou has also denied all the claims made against him in the Sunday Times on 1 June.