Cardiff City: Chief executive Simon Lim departs Championship club
Last updated on .From the section Cardiff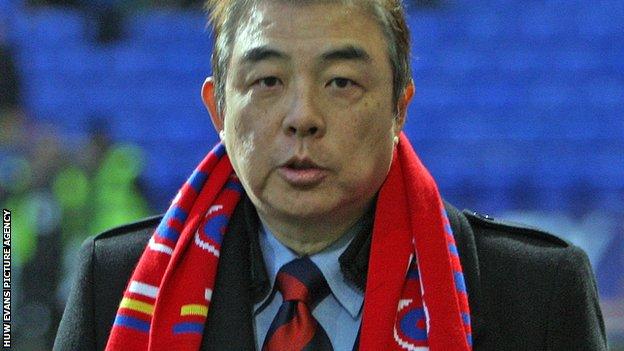 Simon Lim has stepped down from his role as Cardiff City chief executive after 18 months in the role.
Executive chairman Mehmet Dalman will assume chief executive responsibilities at the Championship club.
"It's with great pride that I held the office at Cardiff City, but feel now is the right time to move on," Lim said.
Malaysian Lim was Cardiff City's financial director before he succeeded Whiteley as owner Vincent Tan seeked greater "control" over the day-to-day running of the club.
He served as the club's acting chairman for a period following the resignation of Dato' Chan Tien Ghee in March 2013.
Announcing Lim's departure, the club also confirmed the appointment of Ken Choo, who has served as a Senior Auditor for PricewaterhouseCoopers in Malaysia, as general manager.
Cardiff said Choo would join a newly formed executive committee alongside manager Ole Gunnar Solskjaer, Dalman and a representative of Tan's.
"The committee will openly discuss and agree all major decisions in the best interests of Cardiff City, which is a positive step for this club to take," Dalman said.
"Ken will be responsible for shaping the business, making us more efficient and getting the best out of our talented staff."