World Cup 2014 kicks off with colourful ceremony
Last updated on .From the section 2014 Fifa World Cup
The 2014 Fifa World Cup officially got under way on Thursday with a colourful opening ceremony before hosts Brazil beat Croatia 3-1 in the first match.
A cast of 660 dancers paid tribute to the country's nature, people and football with a show around a "living" ball on the Arena de Sao Paulo pitch.
The final act saw a performance of official World Cup song "We Are One" by Jennifer Lopez and rapper Pitbull.
The month-long tournament sees 32 nations compete in 64 games.
Many fans took to the streets to sing and chant their support for Brazil as excitement built in the hours before the tournament began.
But there were also demonstrations from those unhappy with the expense of hosting the tournament.
Police in Sao Paulo used tear gas to break up one protest, which involved about 50 people, while striking airport workers in Rio de Janeiro blocked a road outside the airport, demanding a wage increase and a World Cup bonus.
The strike was to have lasted for 24 hours but union leaders called it off early for legal reasons.
While there was no trouble within the 65,000-seater Arena de Sao Paulo during the opening ceremony, there were complaints about the sound quality.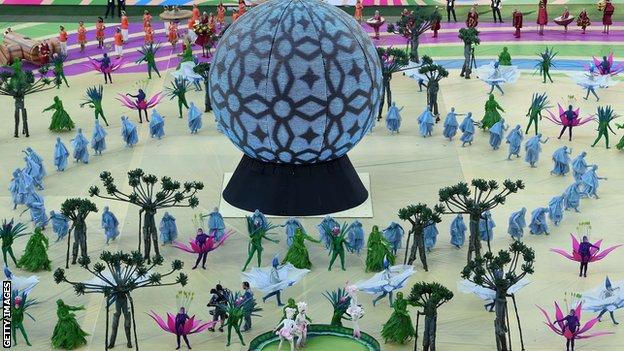 Performers dressed as trees, flowers and various musical instruments all performed in three acts before the central ball opened to reveal singers Claudia Leitte, Jennifer Lopez and rapper Pitbull as they sang the official World Cup song as the finale.
The opening game of the tournament between Brazil and Croatia kicked off at 21:00 BST, with the hosts coming from behind to win 3-1.
Neymar scored twice, with his crucial second coming from a controversial penalty after team-mate Fred fell to the ground under minimal contact
England open their World Cup campaign against Italy on Saturday, 14 June - a game you can see live on the BBC in the UK.
Roy Hodgson's team will also play Uruguay and Costa Rica in their Group D fixtures.
Hosts Brazil start as favourites to win the World Cup for a sixth time, while holders Spain are aiming to win a fourth major tournament in a row after winning the European Championship two years ago.
The other seeded teams are Colombia, Uruguay, Switzerland, Argentina, Germany and Belgium.
Governing body Fifa said it had sold more than 2.9 million tickets, but they were still available for several matches on Wednesday, including some involving Germany, Italy and France.
There will be 31 matches shown live on BBC television and online, starting with Spain v Netherlands on Friday, 13 June, and live text commentary on all 64 matches, available on the BBC Sport website and app for mobile, tablet and connected TV.
BBC Radio 5 live will also be providing 24 days of live coverage and 61 live match commentaries from football's showpiece tournament.
The BBC will also broadcast the 2018 and 2022 World Cup finals in Russia and Qatar after signing a new rights deal with Fifa.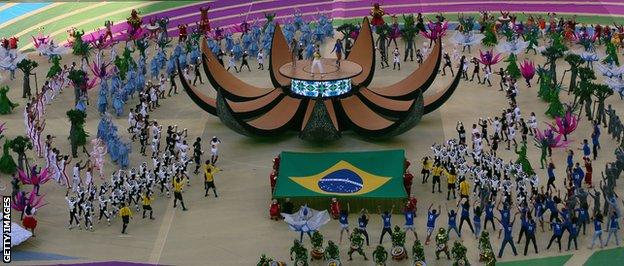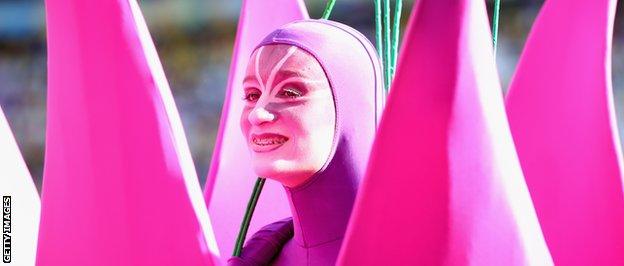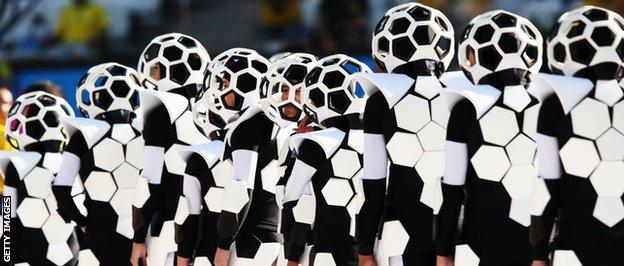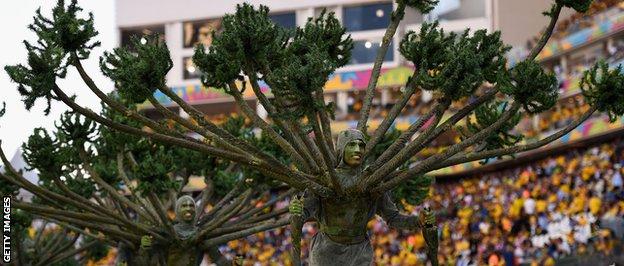 View more pictures from the opening ceremony in our gallery.
See all of the World Cup fixtures on the BBC's World Cup index.
For the best of BBC Sport's in-depth content and analysis, go to our features and video page.