BBC Sport - World Cup 2014: Jagielka and Milner answer fan questions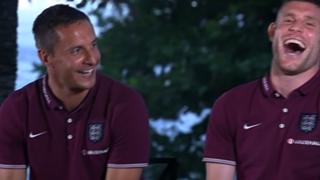 Who's the coolest England player?
England's Phil Jagielka and James Milner are asked who the coolest England player is during a supporters' question and answer session in Rio de Janeiro.
The pair are also asked which of the two is the sorest loser, as the look ahead to their opening match against Italy on Saturday.