Outail Touzar: Salisbury owner banned by Conference club
Last updated on .From the section Football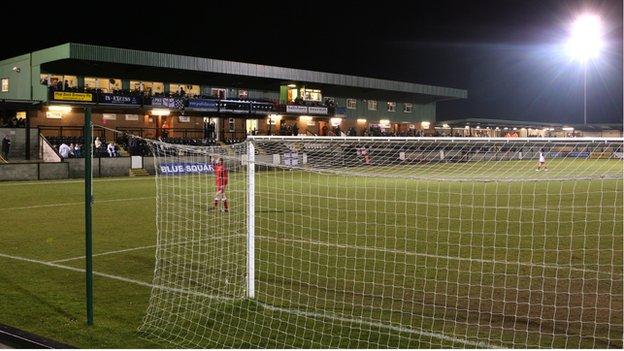 Salisbury owner Outail Touzar has been banned by the club and they have also made a request to the Conference for an extension to address financial issues.
They were given a 17:00 BST deadline on Thursday to pay £30,000 owed in wages, after players and staff had not been paid for the last two months.
"The club today have, upon legal advice, taken steps to remove the current owner Mr Otail A.S. Touzar, after information surfaced questioning the legitimacy of his takeover of the club," said a club statement.
"Following consultation with legal experts, Mr Touzar has been banned from the club and will be served with legal papers in the forthcoming days to overturn his ownership."
The Football Conference are set to release a statement regarding Salisbury's financial situation at 13:00 BST on Friday.
Salisbury finished 12th in the league last term, 10 points off the play-offs, and have been under a transfer embargo since April.
New owners Touzar and Mark Winter purchased the club in May and in turn took on the estimated £150,000 debt.
It has been reported that Whites supporter Winter has put in £75,000 of his own money to try to save the club while Moroccan businessman Touzar, who owns a 98% stake, has yet to add any investment.
Touzar, who is based in Dubai, had unveiled his first signing as chairman on Tuesday - Saudi Arabian prince Khalid Bin Bader Alsaud - but the deal has not been completed because of the transfer embargo in place.
Relating to the extended deadline, the Salisbury statement said: "Salisbury City FC have asked for an extension from the league and presented them with evidence to support their claim."