Yannick Sagbo: Hull City striker banned over 'quenelle' message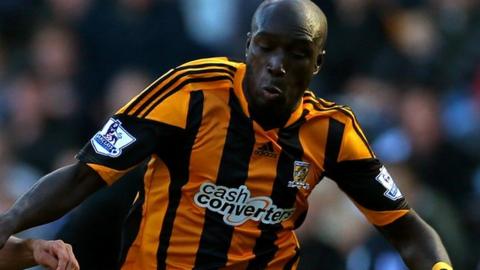 Hull City striker Yannick Sagbo has been banned for two matches over a charge relating to Nicolas Anelka's 'quenelle' gesture.
He gave a message of support on social media after Frenchman Anelka made the controversial gesture in December.
Sagbo, 26, admitted the offence and was originally fined £15,000, warned and told to complete an education course.
The Football Association appealed the decision on the grounds it was "so unduly lenient as to be unreasonable".
An FA statement read: "This decision is final and binding and there is no right of further challenge."
Anelka was banned for five games, fined £80,000 and sacked by West Brom after making the gesture in the win over West Ham December.
The quenelle sign is described as an inverted Nazi salute.