Fifa to investigate Argentina's Falklands banner
Last updated on .From the section 2014 Fifa World Cup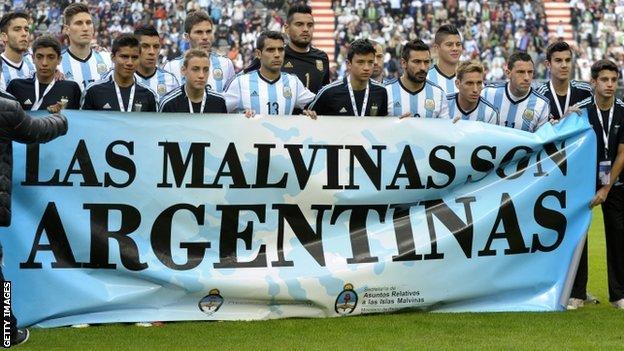 Fifa has opened a disciplinary case against the Argentina FA in response to an incident in which players displayed a banner in support of their country's claims to the Falkland Islands.
Football's global governing body will investigate potential breaches relating to "team misconduct" and "prevention of provocative and aggressive actions".
The UK and Argentina went to war over the Falklands from April until June 1982, with 655 Argentine and 255 British servicemen dying.
Three people from the islands also died during the conflict.
Argentina open their World Cup campaign against Bosnia-Hercegovina on Sunday, before also facing Iran and Nigeria in Group F.