World Cup 2014: Wayne Rooney needs to be in box - Roy Hodgson
Last updated on .From the section 2014 Fifa World Cup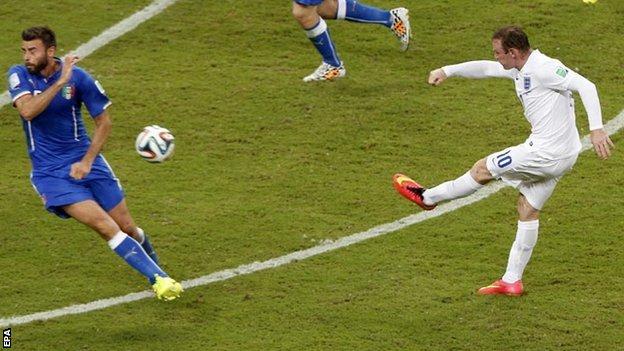 England boss Roy Hodgson has admitted he needs to get striker Wayne Rooney into the penalty area more often.
Rooney, who has scored 39 goals in 92 England appearances, played on the left in Saturday's 2-1 Fifa World Cup defeat by Italy and struggled to get into the game despite setting up an equaliser.
"We want him in the area more," said Hodgson, whose side face Uruguay on Thursday in their second Group D game.
"There is no question we will get him in the box."
Rooney, 28, has yet to score for England in three World Cup finals and wasted an ideal opportunity to get off the mark when he shot narrowly wide from a good position in the second half against Italy.
"After Leighton Baines put him in, I was convinced he was going to score," said Hodgson.
Liverpool's Raheem Sterling produced an excellent display in the central role normally occupied by Rooney, but Alan Shearer is among those who believe Rooney must be played there if he is to make a positive contribution in Brazil.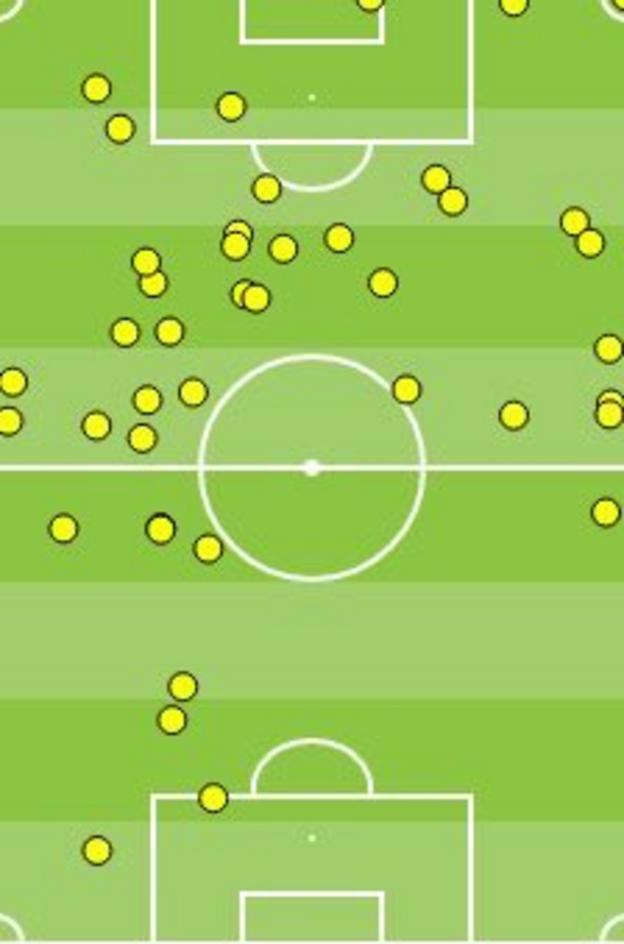 "Either play Rooney off the striker or do not play him at all," said the former England captain in his BBC Sport column.
"Yes, he made Daniel Sturridge's goal and he did his best for the team, but being wide is not his best position. England have got other players who are more effective there."
Former England full-back Phil Neville told BBC Radio 5 live he "couldn't believe" Rooney's place in the starting line-up was even being discussed.
"You go to a Brazil manager and say, 'are you going to leave Neymar out?'. Portugal - are they going to leave Ronaldo out? They would laugh in your face," Neville said. "We're talking about leaving our best player out.
"I think what you'll see in the next game is him play in his best position; either in the number 10 or up front on his own."
Asked if the wide role gets the best out of him, Rooney said: "I don't know.
"Obviously we lost the game but I was involved, could have scored, created the goal and felt I had an influence."
Thursday's match with Uruguay, surprisingly beaten by Costa Rica in their opening game, could prove vital in England's bid to qualify for the second round.
Defeat for England will see Hodgson's side facing failure to emerge from the group stages of the World Cup for the first time since 1958.
And Manchester United striker Rooney admits he is unsure whether he will be in the starting line-up.
"I work hard to try and get into that team. I want to play. I don't expect to play," he said.
"Why would I feel my place in the team is guaranteed? I have never said my place is guaranteed."