World Cup 2014: Wayne Rooney will cope with drama - Gary Neville
Last updated on .From the section 2014 Fifa World Cup
England coach Gary Neville has backed Wayne Rooney to cope with the "drama" surrounding his role at the 2014 Fifa World Cup.
Neville told the BBC: "Our country love it, creating a drama around one player.
"This time it's Wayne Rooney but that comes with the territory of being an important player in a big nation."
Rooney, 28, was played in a wide left role by Hodgson in the Group D match with Italy.
Despite setting up Daniel Sturridge's equaliser, Rooney attracted criticism for his performance and was a largely peripheral figure.
The Football Association has confirmed that he had extra training on Monday at his own request.
A number of the players involved against Italy completed two-day post-match recovery work but Rooney did a session with the rest of the squad.
BBC pundit and former England captain Alan Shearer and former England manager Graham Taylor have called for Rooney to be played in his preferred central position.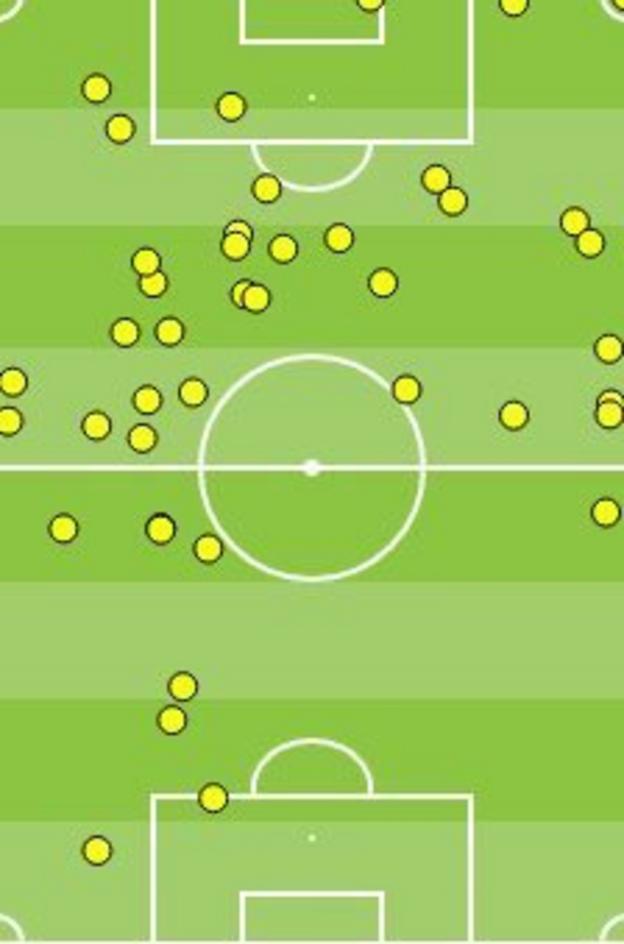 Former Manchester United defender Neville has been to seven major tournaments with England as a player or coach and said the scrutiny Rooney was facing was not new, comparing it to that received by Paul Gascoigne and David Beckham.
"I've never known there not be an obsession around one player," Neville told BBC Radio 5 live.
"It was Gascoigne from 1996 to 1998, Beckham from 2000 to 2006. From 2006, it was Rooney and Beckham. Now it's Rooney to 2014.
"Unfortunately - or fortunately, because he is a big player - this time it's Wayne Rooney."
Neville described his former team-mate, who has scored 39 goals in 92 games for England, as a "street footballer".
He added: "You can't get him to do a light day's training. That's his character. He just wants to play every second of every day.
"He has an enthusiasm for football that is incredible and he's been like that since the moment I played against him when he was a young Everton kid."
Defeat in their opening match increases the pressure on England ahead of Thursday's clash with Uruguay.
Neville said the disappointment of the result was tempered by the quality of England's performance in Manaus, particularly when compared with the defeat they suffered against Italy in the 2012 European Championship.
The 39-year-old said: "Two years ago, we were on the ropes with our gloves up, defending for 12 rounds but losing on points.
"The other night, we won a few rounds. It doesn't win you the football match but, in terms of the bigger picture, we see where we're going.
"Some of the football was the best I've seen from England in 10 or 15 years in a World Cup or European Championship match.
"As we came off the pitch, we weren't thinking anything other than the team played pretty well, but we got the fine lines wrong."