World Cup 2014: Twitter ban imposed on Russia players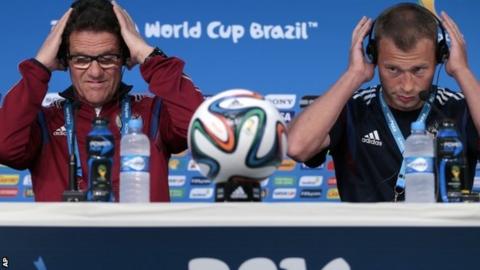 Russia coach Fabio Capello has banned his players from using Twitter during the World Cup.
The Italian, whose team face South Korea in their opening Group H match on Tuesday, insisted he was not cutting off contact with fans and media.
The 67-year-old former England boss said: "Tweets sometimes can be a nuisance if they are not written in an intelligent fashion.
"To prevent such a nuisance, I'd rather ask my players to abstain for a month."
Capello, who failed to guide England past the second round at the 2010 World Cup, celebrates his 68th birthday on Wednesday.
He added: "I never expect presents from anyone or anywhere."